Near 700 participants in the Club La Santa IRONMAN 70.3 Lanzarote, which this year changes stage to Playa Blanca
The IRONMAN 70.3 Lanzarote moves in its eighth edition to the south coast of Lanzarote, in Playa Blanca, municipality of Yaiza.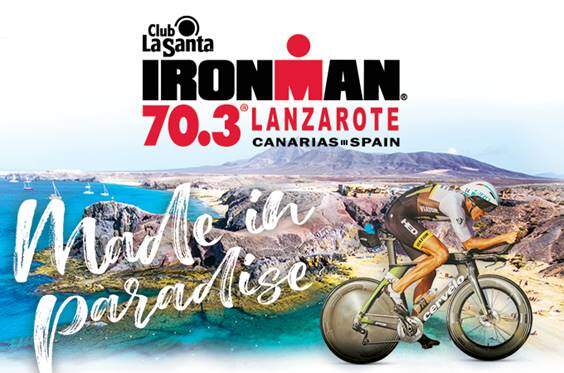 The 5 Saturday in October will be held on IRONMAN 70.3 Lanzarote that already has near 700 participants, a pleasant news considering that there are still three months left.
La tourist area of ​​Playa Blanca It has already been the scene of other important events such as the X-Terra and the Enduroman (now missing from the calendar), the Playa Blanca Tour of Handbike, the Playa Blanca Triathlon, among others.
Patrick Mutzbauer, Club La Santa Marketing Manager, is optimistic about reaching a thousand participants, and for that, work continues to promote the event. It is also expected presence of great world figures, who are immersed right now in the qualification for the world cup Hawaii Ironman which is a week after the Lanzarote test.
Some of those who do not manage to qualify for sure will take advantage of their fitness to go to Lanzarote, and this will be known a few weeks before. To date, Spanish has been confirmed Emilio Aguayo third in the Ironman Lanzarote this year and second in the Ironman 70.3 Lanzarote last year.
It will also be necessary to count on the Canarian triathletes that will be registered in the last weeks since some of them are immersed in the tests of the Canary Series that will end in Puerto Naos (La Palma) on the 21 in September.
The Lanzarote test will start with the 1,9 km. of swimming in Playa Blanca, to continue with the 90 km of cycling in an interesting path, but demanding by emblematic places on the island such as Gulf, Females (which will be opened that day only for the test since it remains closed all year for cyclists), Timanfaya, the Geria and return to Playa Blanca, ending the participants with the 21 km. of running on the Atlantic coast of Lanzarote
You can consult in the following article the test circuits .