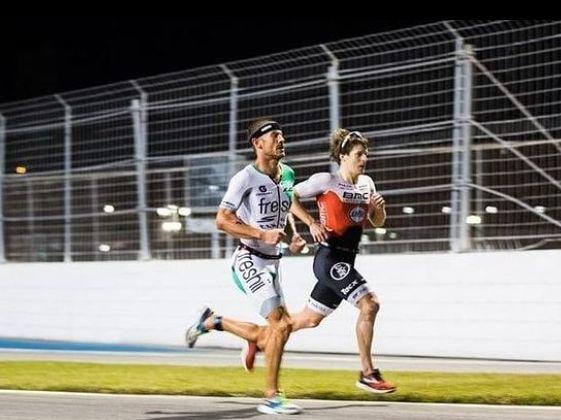 We compare the prizes of the IRONMAN Kona vs PTO CHALLENGE Daytona
We analyze the economic prizes of the two world reference "franchises" in triathlon
This weekend is held in Florida, the most anticipated test of the year, marked by the pandemic of the Covid-19 and with almost all the world championships suspended.
Challenge Daytona It will be the closest thing to a «KONA 2020» in terms of the level of participation of triathletes.
Despite the fact that the distances that would correspond in the analysis to be more correct would have to be 70.3 or Half in both (since Daytona is disputed in medium distance) we wanted to analyze these two tests as they are the benchmark of both franchises worldwide.
IRONMAN the franchise with the highest economic prize awarded to the winner
Overcoming the U.S. dollar 83.000 that the winner of the Triathlon World Series (World Triathlon, former ITU), we are at the Super League Triathlon ($ 100.000), CHALLEGE Daytona ($ 100.000) and above the franchise HOMBRE DE HIERRO awarded in the World Championship of Kona $ 120.000 to the winner, being the highest economic prize of the 4 benchmarks in triathlon worldwide
Winner prizes amount
IRONMAN World Championship: 120.000 $
PTO Championship: 100.000 $
Super League Triathlon: 100.000 $
Triathlon World Series: 83.000 $
The PTO supera and almost double! to IRONMAN in the SUM TOTAL
In the total amount IRONMAN Kona handed out $ 650.000 in 2019, being CHALLENGE Daytona who will surpass this "succulent" figure arriving neither more nor less than $ 1.150.000 in 2020
PTO Awards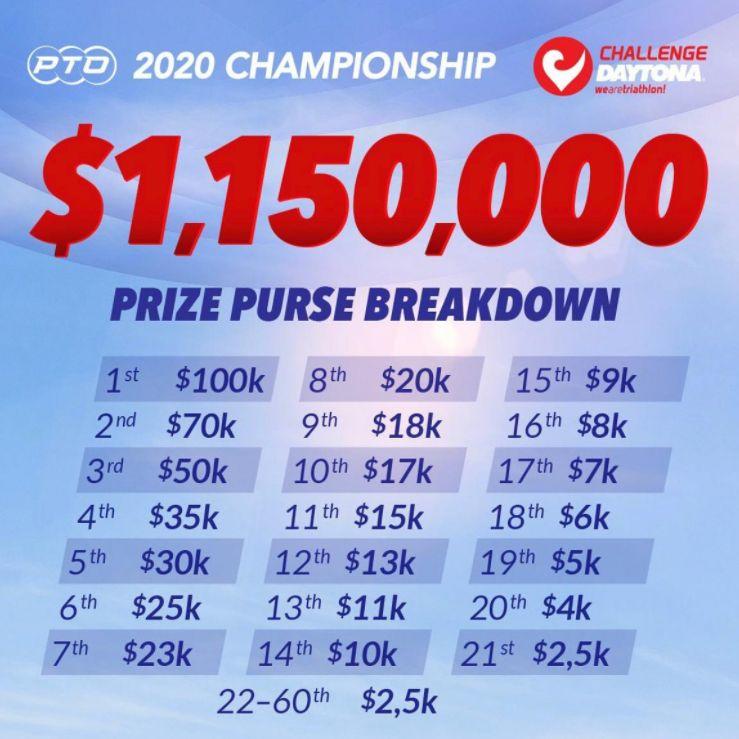 Another noteworthy fact in this comparison is that IRONMAN rewards up to the top 10, leaving the cast in this way:
IRONMAN TOP 10 Awards
1st / 1st: $ 120.000
2nd / 2nd: $ 60.000
3nd / 3nd: $ 40.000
4nd / 4nd: $ 22.500
5nd / 5nd: $ 19.000
6nd / 6nd: $ 16.000
8nd / 8nd: $ 12.500
9nd / 9nd: $ 11.000
10th / 10th: $ 10.000
Although it should also be noted in its favor that many IRONMAN and 70.3 events worldwide that are held throughout the year, have high economic prizes.
The franchise CHALLENGE for its part, it will award up to the 60th place! in this benchmark test that will be held this weekend in Daytona (Florida)
You can see the test this weekend live!
Four Spaniards will be on the starting line, Javier Gómez Noya, Eneko Llanos, Gurutze Frades y Judith Corachan.
Also in this test we can enjoy seeing compete Anneke Jenkins, Elite triathlete and wife of Javier Gómez.
Anneke despite having New Zealand nationality competed in medium distance in the Spanish Championship in Bilbao where she gave us a clear recital of her worth being the winner of the test, where she took the title of champion of Spain Laura Gomez.