Curiosities of Javier Gómez Noya and the Ironman World 70.3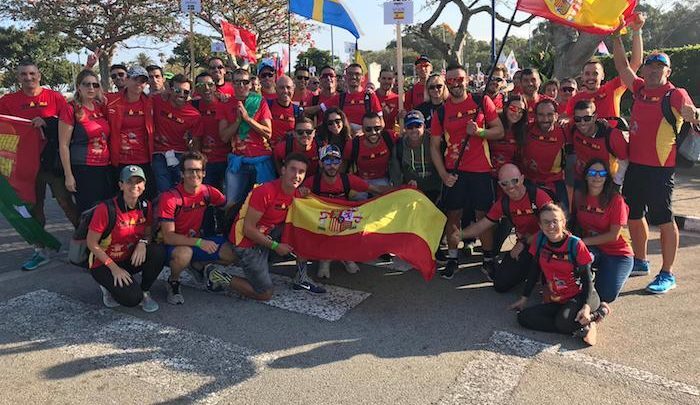 {wbamp-meta name = »image» url = »images / stories / news_08 / roberto-ruiz-espanoles.jpeg» width = »300" height = »150"}
Below we show you some curiosities and anecdotes from Javier Gómez Noya and also from the Ironman 70.3 World Championship
Javier Gómez Noya added his fourth medal in Ironman 70.3 world championships. His four appearances have resulted in four medals, two golds and two bronzes.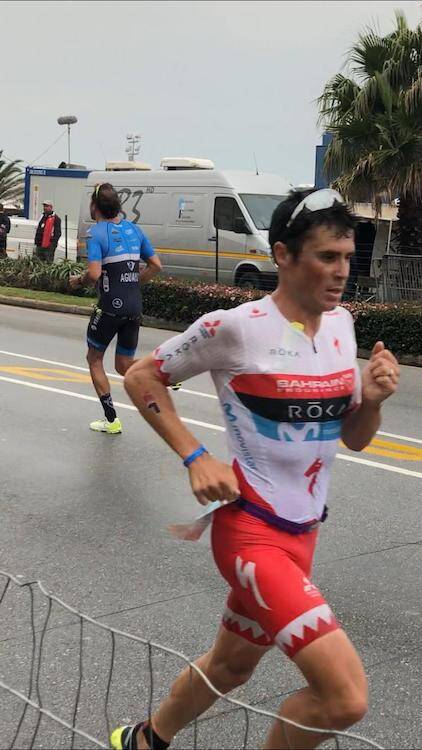 Sebastian Kienle he is still the triathlete with the best track record in world Ironman 70.3 (two gold and two silver), followed by Frodeno y Alexander (two golds and one silver) and Javier Gomez Noya (two golds and two bronzes). These four triathletes together with Michael Raelert they are the five bicampeones of the world of the specialty and the unique ones in winning the title twice.
Javier Gomez Noya takes 12 seasons (from 2007) rising to the podium of all the worlds he has played, totaling 16 medals in this period of time, to which we must add the other sub23 of 2003.
Jan Frodeno becomes together Craig Alexander in the only triathletes that have won 2 (or more times) both the Ironman World and the Ironman World 70.3
5 years ago they did not compete together in the same competition Frodeno, Noya and Alistair, the last time had been at the WTS in Hamburg at 2013.
Daniela Ryf got her fourth Ironman 70.3 world title, being the only athlete (counting men and women) who has won it four times.
Ryf Total 7 totals of the IM franchise (3 of IM and 4 of IM 70.3). It is one to match the 8 of Paula Newby-Fraser, although hers are all in IM.
Ryf stopped the chronometer in 4: 01: 33 a time that was only surpassed by 22 men PROs.
Lucy Charles He swam the 1.900 m in a time of 23 'solo, while the men, Kanute did it in 20: 53 pulling the group of eight.
"Marca España" on the podiums. Movistar she wore in the chest of Noya in men, while two ambassadors of the Club Santa, Charles y Haug, They did it on the women's podium.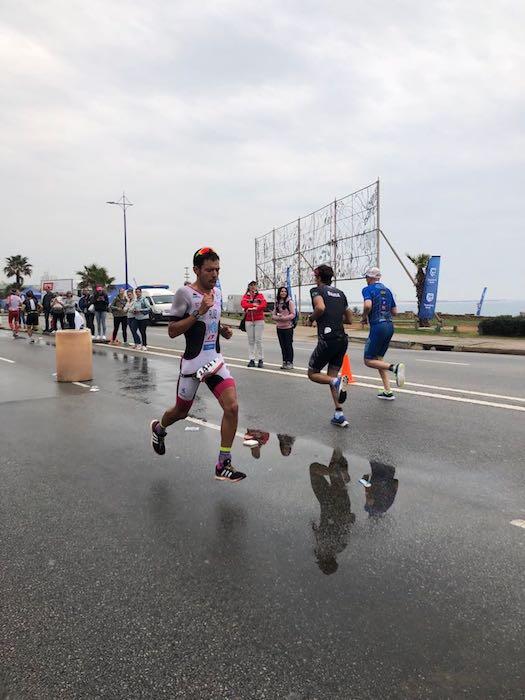 Spain presented the selection plus numbers in history, and these were the best Spanish age groups:
Top 3 GGEE men
Roberto Ruiz 4: 14: 47
Daniel Rodriguez 4: 16: 12
Julen Díez 4: 18: 26
Top 3 GGEE women
Tere Fullana 5: 02: 14
Mireia Masip 5: 04: 53
Ana Caleya 5: 05: 41
While by age groups, these were all top20:
Fco. Gabriel Nebot 10º M40-44
Tere Fullana 11ª F40-44
Merce Magem 11ª F55-59
Julen Diez 11º M18-24
Roberto Ruiz 14º M30-34
Ana Caleya 15ª F35-39
Natalia Gómez 16ª F18-24
Daniel Rodríguez 17º M30-34
Photos: Mireia Masip, Isora Sosa and Rocio Rodríguez