Ironman News
Curiosities and thanks 2019 - Club La Santa Ironman Lanzarote 2019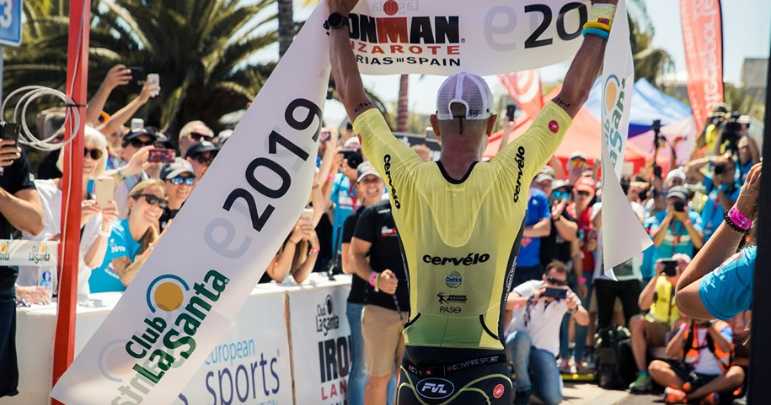 ---
The XXVIII edition of Club La Santa Ironman Lanzarote has brought great moments, curiosities and anecdotes that, as every year, we want to highlight below.
Spanish triathlete Emilio Aguayo debuts with a podium.
After winning VOLCANO TRIATLÓN just a few weeks ago, the Spanish triathlete returns to the podium. For his part, the renowned triathlete and coach of Emilio, Jaime Menéndez de Luarca, made these statements on their social networks after the end of the event
"Having the opportunity for a short triathlete like @aguayotri to rely on one as a coach in a long-term plan to transform him into an Ironman is a privilege. 3 long years without hurry, without burning stages and with a respectful debut but without fear in IRONMAN of Lanzarote have led him to a podium that 7 in the morning was difficult to predict due to the uncertainty of the debut and the quality of the rivals.
Emilio faced different forms of agony that in the ITU and without ever being preoccupied with the letters of others, he reached the goal of Puerto del Carmen with an apprenticeship that I hope will be very valuable in the years to come. #sichef Congratulations and thank you Emilio"
Emilio Aguayo and Maja Nielsel this year will be athletes sponsored by the Club La Santa, so they will continue training in the sports facilities of the highest level offered by this sports complex.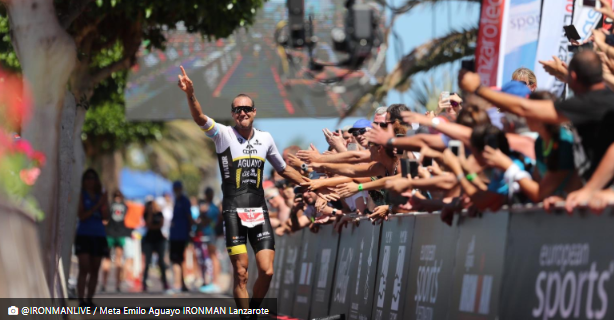 A deserved podium for both, without a doubt, which we want to echo, thus showing the recognition and admiration of both.
20 years in the elite. Triathletes of the likes of Iván Raña and Andreas Raelert
They are still at the bottom of the canyon. At the Sydney 2000 Olympics we saw them at the starting line, this 2019 we could see them once again together at the starting line of LA SANTA IRONMAN Lanzarote.
Winners in the elite with more than 40 years
Frederick Van Lierde He won this weekend just the same day he was doing 40 years, joining in this way Eneko Llanos, Cameron Brown, Marino Vanhoenaker (among others) who have won an IRONMAN test with 40 ... or more!
What else can you ask for ... Win the #IMLanzarote and on the day of your birthday

Double congratulations for @fvanlierde

Career Chronicle https://t.co/RLT3lROo8V pic.twitter.com/Ilyvr1ZDcH

- Triathlon News (@triatlonnoticia) May 25 2019
The longest!
Some triathletes do not stop repeating LA SANTA IRONMAN LANZAROTE, and it is not for less than a deserved mention after overcoming more than 20 editions in the test.
Albert Corveleijn: 24 editions
Bent Andersen: 23 editions (16 times finisher in Kona and 6 times world champion in their age group)
Carmelo Ruiz: 23 editions and Canary triathlete
Amadeo Bonfanti: 22 editions, and already exceeded their 100 participation in distance tests Ironman.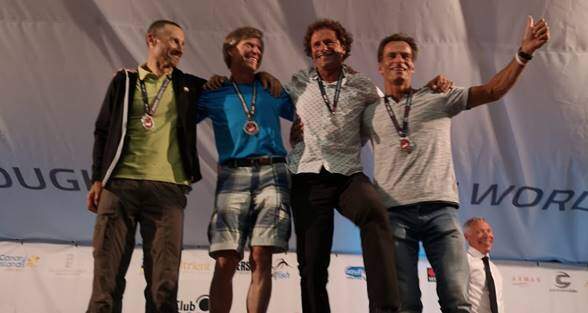 The longest-lived IRONMAN Lanzarote 2019
The women also repeat!
Ingrid Arning this year it was fulfilling 11 editions, equaling Julie Harrison who will also achieve it in 2018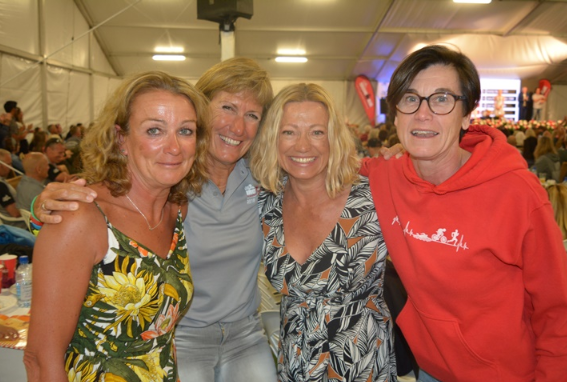 Luis Álvarez ... + 1 ... and they're going 165 Ironman on their legs!
From entrepreneur to sports coaching, yesterday he finished in Lanzarote another test in IRONMAN distance. A clear challenge of overcoming after lose the 100% of your vision in the descent of Everest 2 years ago to 8.300 meters high by freezing the corneas, and that he could recover progressively, being the moment in which he decided to give a radical turn to his life which we echoed last week in the articulo published in Triathlon News.
A case of improvement that comes with an emotional message
Armando returns to be a finisher in the Island, for the fourth time, after managing to overcome a leukemia and heart disease he sent this moving message
"I managed to finish, 8 years later LZ, with this are 4 Lz as finisher but surely the most important ... after heart disease and leukemia.
Thank you for showing us an island that even the Spaniards we would not have known had it not been for the event, magical, special and the one I love. You are the ones who deserve all the Lanzarote recognition for putting this island on the map, César Manrique, yes but you have managed to make us repeat many times, go back and want the island.
Thank you for materializing this event, the only one that I have been faithful to. We are many who owe them devotion and gratitude. We will never return what you have given us".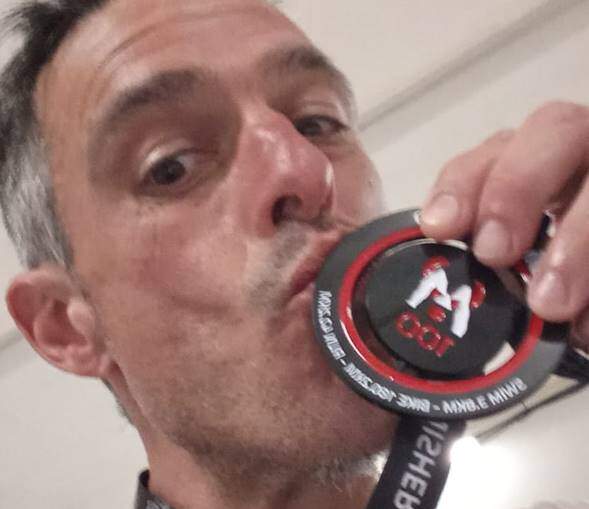 Another emotional moment was on the line of arrival
... It was when a Madrid triathlete reached the finish line overcome a cancer a little over a year ago being his wife who excitedly commented to the speakers of the test, a moment shared with a lot of affection with the entire audience.
Miquel Blanchart returns to surprise us with his career on foot.
The triathlete of Skechers returns to burst the partial one, achieving the second best time of the race in this segment and going up from the thirteenth position in the T2 to the sixth when reaching the finish line.
Complete news: https://www.triatlonnoticias.com/noticias-triatlon/miquel-blanchart-el-segundo-mejor-tiempo-en-la-maraton-del-ironman-lanzarote/
Alejandro Santamaría: One out of Serie
One more year we could count on Alejandro as Speaker of the event. Finisher in 2001 and 2012 as a sportsman, this year in addition to accompanying triathletes that he trains during the event, he fulfilled as a gift a total of 5 editions collaborating as Speaker during the event (2004-2005-2006 and in 2018 -2019)
28 editions on the starting line Is it possible?
Yes, from "the barrier". One more year we could count during the day with the presence of Kenneth Gasque, who was a career director and father of "La Santa Ironman Club of Lanzarote" during his first 27 editions, this year giving way to Fabio Carrera.
Also highlight the presence of Isabelle Janssen, who will be part of the staff of La Santa for 30 years (1987 - 2017) that one more year did not want to miss being on the starting line watching this exciting test with Kenneth.
New career director
After 27 editions this 2019, Kennet gave the relief to Fabio Carrera As a career director, it was also possible to count on the presence of Agustí Pérez Regional Director IRONMAN in Spain, Italy and Portugal, in a test that was a real organizational success.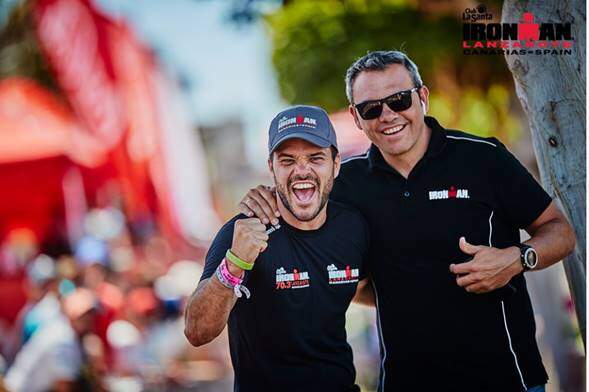 Acknowledgments:
FromTriathlon News we want to make a special thanks Isabelle Jansens, Staff of La Santa (1987-2017), a Juanjo Martí Navio, Triathlon News contributor, as well as Alejandro Santamaría, professional triathlete and Speaker of the event, for their commitment and their help when writing this article, providing data and photos for the same.
Special thanks to Patrick Mutzbauer y Montse Parrizas, as well as the entire team of La Santa IRONMAN Lanzarote all the help and facilities provided to cover this event from within a year and give it a great coverage as it deserves.
The La Santa Club organization will now put all its effort into its other IRONMAN test, the IRONMAN 70.3 Lanzarote, which will take place next October 5, where this year has the novelty of a new and spectacular circuit with exit at Playa Blanca.
You may also be interested in this