Daniela Ryf will look for her fifth consecutive IRONMAN world title
It will be his sixth participation in Hawaii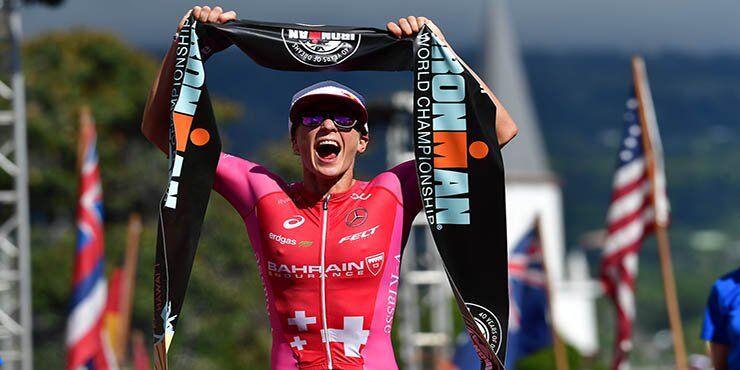 The Switzerland Daniela Ryf is the big favorite for victory this year in Kona, with four consecutive world titles (2015-2018) is the rival to beat for all athletes.
The worst result Daniela has obtained in Kona was the second place in her 2014 debut.
This season Ryf has won everything he has competed
With victory in IM Texas, IM Austria, IM 70.3 Oceanside, IM 70.3 Switzerland and IRONMAN World Championship 70.3. He also won the Alpe D´Huez Triathlon and presents himself with the best credentials at the big event of the year.
With her victory in Nice, the IRONMAN 70.3 World Championship, Daniela has become the first triathlete, both men and women, to win 5 world titles in the specialty.
Last year he achieved the test record and the cycling segment
Last year he managed to establish the record of the test with a time of 8: 26: 18, lowering 20 minutes its previous record.
I also beat the rcyclist segment record with 4: 26: 07
His career times were these
3,8 km of swimming: 57: 27 (average of 1: 31 min / 100 m)
180 km of cycling: 4: 26: 07 (average of 40,5 km / h)
42 km of running race: 2: 57: 05 (average of 4: 11 min / km)
It is the clear dominator, where the Kona that won with less advantage was in 2017 with 9 minutes over Lucy Charles.
His career last year
Last year, he got out of the water 9 minutes late Lucy Charles (She broke the segment record), as she suffered a jellyfish sting during the swimming segment, despite this, the Swiss managed to complete the sector in less than 1 hour.
On the bike he waited until the turn in Hawi to take second place and cut time with respect to Lucy, to reach T2 with only 90 seconds compared to the British and set a new segment record in 4: 26: 07.
Finally, with a marathon in 2: 57 Daniela reached the finish line with more than 10 minutes ahead of Lucy Charles
In IM kona 2019 all eyes will be on her in an edition where she can make history