Ironman News
The IRONMAN 70.3 World Championship expects to have an economic impact of 22 millions of Euros
More than 20.000 people in the region are expected during the World Cup dispute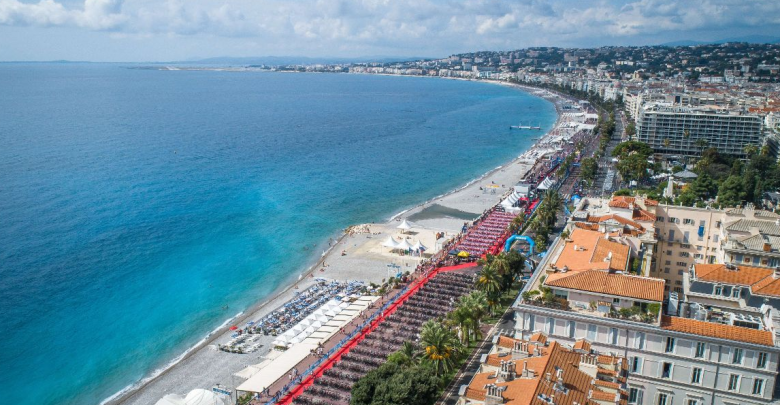 From a sporting perspective, there is no doubt that the IRONMAN 70.3 World Championship to be played next week in Nice (France) he plays in another league.
The event will be held between September 7 and 8 with a week full of activities and parallel events. In addition, the IRONMAN 70.3 World Cup is also expected to break economic records.
«We expect a total of 20,000 people, Among athletes, family, friends, spectators, volunteers and staff members travel to Nice to celebrate this unique occasion with us »said Stefan Petschnig, CEO at IRONMAN Europe, the Middle East and Africa.
Feedback from the athletes who competed in the 70.3 and 2017 IRONMAN 2018 World Championship determines that participants stay an average of more than six nights in the host city.
22,5 million Euros of economic impact
Athletes look for top quality accommodations and a host of additional activities for themselves and their families before and after race day. In total, the organizers expect a total economic impact of 22,5 million euros (25 million dollars) for the city and the region. Each person traveling to Nice will spend approximately 170 euros (188 USD) per day during their stay.
"ANDIt's important to note that the impact of the IRONMAN 70.3 World Championship extends well beyond race week, "added Petschnig. "Many European athletes have already raced in IRONMAN 70.3 Nice or explored the course on their own in the months leading up to race day. Also, many return later with their families for the holidays.".
The unofficial capital of the Côte d'Azur
Nice has an impressive coastal location, it is the unofficial capital of the Cote d'Azur and the fifth largest city in France. A magnet for beach lovers and culture lovers since the XNUMXth century, this seaside town has fabulous markets, an attractive old town, glorious architecture and a host of high-end restaurants.
With one of the largest international airports in France Located just a few minutes from the city, Nice is easily accessible and receives more than five million visitors each year as one of the most famous tourist destinations in the world.
Beyond the beauty of the area, Nice also offers a rich culture built by some of the best painters, writers y musicians that the world has known. With excellent cuisine and culture, Nice has all the benefits of a historic seaside city. If you really want to soak up the atmosphere of the Riviera, there is no better place.
The test can be followed live
As both professional races of the IRONMAN 70.3 World Championship will be broadcast live on the Facebook Watch channel «IRONMAN Now» (www.facebook.com/IRONMANnow), millions of viewers around the world will have the opportunity to follow the action live.