IRONMAN Lanzarote changes the swimming outing
It will change its symbolic mass output of the athletes to adapt it to the Rolling Start format outputs.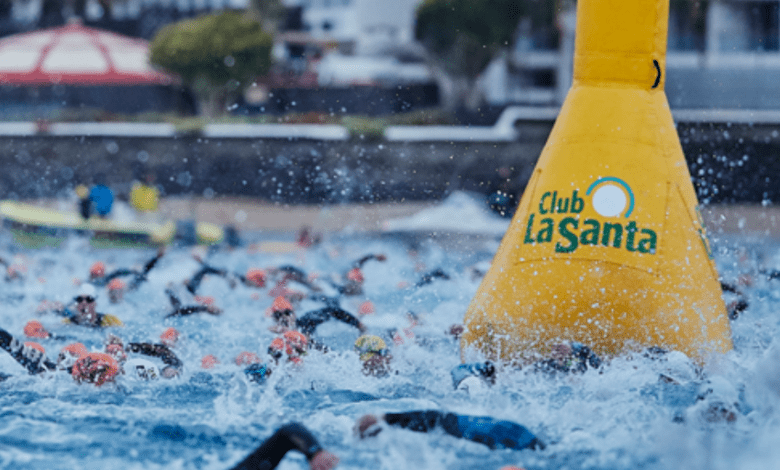 The organization Club La Santa IRONMAN LANZAROTE It is making changes for the 2020 edition, which highlights the change in format at the exit of swimming
The one in Lanzarote is the triathlon of the brand oldest in Europe and toughest in the world, will change its symbolic mass output of athletes to adapt it to the Rolling Start format output.
Almost 30 years making mass output
After almost 30 years the Club La Santa IRONMAN Lanzarote will change the format of mass exit, to that of all the tests of the franchise, The Rolling Star.
What was the cause of this change?
The main and above all, The safety of athletes. It is the basis of this system to prevent collapse, shock, traffic jam and Avalanche effect of more than 1.600 athletes swimming at once in the same space, among others.
Like allowing a flow of athletes in the transition more spaced. From IRONMAN Group they had already been suggesting it this year.
And after the last IRONMAN to implement this system, the world championship in Hawaii 2019, now they close the circle in Lanzarote with which It was the last event that continued with the mythical mass outing.
The race director, Fabio Carrera, tells us in first person
How will the departure take place?
The form that will start the IRONMAN Lanzarote on May 23, 2020 will be as follows:
07:00 - MPRO
07:05 - FPRO
07:07 - PCOPEN
07:10 - M18-39
07:12 - M40 - 44
07:14 - M45 - 49
07:16 - M50 +
07:18 - F18 - 39
07:20 - F40 - 54
07:22 - F55 +
The outings will be made dividing the age groups into batches. Which will reduce the congestion of athletes in the water of a single exit and give more opportunity to the athletes to have more space in the water.
This will also be a pleasure for many to know that from the beginning they are already competing with their same age group.
The running time of each athlete will begin when they pass over the timing mat at the start of swimming. Therefore, the cut times will be based on the start time of each athlete
So there will be changes in the transition zone?
As for the beach, there will be changes in the transition in terms of distribution to make the transition more fluid and facilitate the athlete the post-goal.
Any other changes in the 2020 edition?
Other significant changes will be the FINISHER polo shirts, after having studied and heard comments from the athletes, they will be replaced by technical shirts that will allow greater use of it on a day-to-day basis, both for training and for casual dress.
Further information: Club La Santa IRONMAN LANZAROTE