Dave Orlowski passes away third in the legendary IRONMAN Hawaii 1978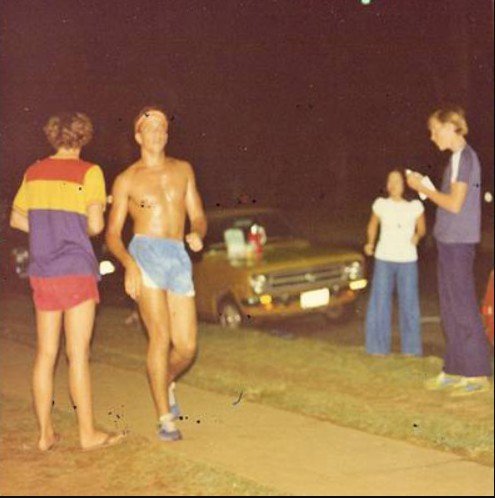 As reported by the portal slow twitch, Dave orlowski has passed away due to a leukemia that suffered.
Dave Orlowski was third in the first IRONMAN Triathlon which was held in Hawaii in 1978 where he completed the 3,8 kilometers of swimming, the 180 of cycling and the marathon in a time of 13:59:13
After his career as a triathlete he was part of the Timex team and more recently, he was part of the Suunto Elite Team.
Ran in jeans and tennis shoes
In 1978, he raced in shorts and regular tennis shoes on a borrowed Sears Free Spirit 10-speed bike with reflectors and a spoke protector and had to sort out all the logistics as there was no one else to really lean on.
"The night before the event I grabbed a pair of scissors and cut a pair of blue jeans to have shorts with pockets to put money in and stop to buy food or drinks.
There were no aid stations, so my nutrition consisted of stopping at gas stations and eating Hershey's bars, water, coke, juice.
I stopped by for a McDonalds lunch and had a burger, fries and smoothie and stopped at a grocery store.
I had to park my bike outside the store and was worried it would get stolen while I was inside shopping for food Orlowski said one interview in 2008.
Photographs: slowtwitch
In 2008 he returned to Kona
After that 1978 event, Orlowski did not return to the sport of triathlon until 2004, and he had to deal with various injuries over the years.
En 2008 returned to Kona to compete in the 30th anniversary event and had a blast. After that, he got hooked again and traveled around the world to compete in various events.
I was hoping to participate in every IRONMAN event there was, but he also went to Challenge Roth. Along the way he made many friends and his smile and laughter were always present.
From Triathlon News we send our sincere condolences to your family and friends