A triathlete dies in the IRONMAN Cozumel
He has suffered a hyperventation infarction in the swimming segment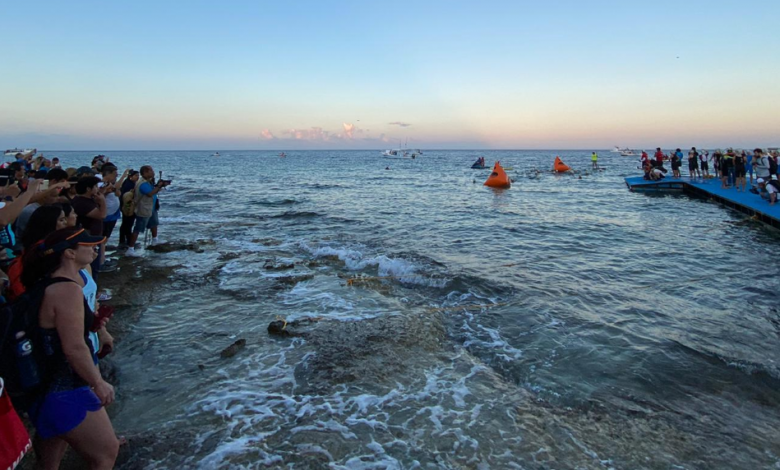 Paulo Pereira, Brazilian triathlete who participated in the GGEE of 40-44 has suffered a hyperventation infarction in the swimming segment
Today a new edition of Cozumel has been held IRONMAN Cozumel, where Tyler Butterfield, has won the victory, the test record and the best sixth time in history IRONMAN distance
But we also have to report a tragic news which has confirmed the organization, and is el death of a triathlete who has suffered a heart attack in the first meters of the test swimming sector.
Paulo, from the 40-44 category, suffered a hyperventilation infarction just beginning the test in the first 150 meters of swimming.
He was rescued and attended by paramedics to be transferred to the private clinic, where it is said that he was induced to coma.
The organization has confirmed the worst outcome, his death. In social networks they have published the following statement:
«With deep sadness we confirm the death of an IRONMAN Cozumel participant. The athlete required medical attention during the swimming phase of the event held today and was transferred to a nearby hospital where he was treated.
We join the grief of the athlete's family and friends and will continue to offer support in these difficult times.
The well-being of our athletes is always a priority, so we continue to work together with the authorities to provide a safe environment for all competitors. Regarding the athlete's family and privacy we will not have any more comments for the moment. "
From Triathlon News we send our deepest condolences to your family and friends