IRONMAN Andorra Multisport Festival dates published
The festival will consist of five events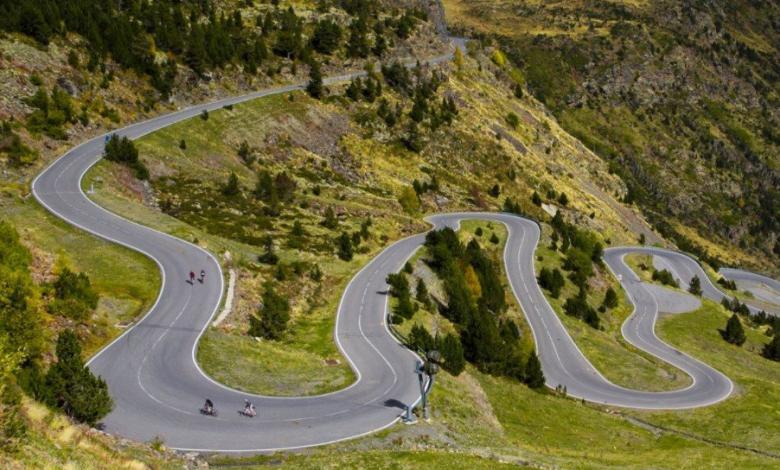 After being announced early last year, the new Andorra Multisport Festival starts up.
The festival will consist of five events unique, two triathlons, a road cycling race, a mountain bike race and a trail running race, which will start on March 19, 2021 and end on July 4, 2021.
The races will take place across the country, with a focus on Andorra la Vella, Ordino, La Massana and Sant Julià de Lòria.
The main village of the athletes will be located in the Central Park of Andorra la Vella.
Winter Triathlon World Championship
Date: 19 - 21 March 2021
From 19 al 21 March 2021, the best winter triathletes in the world will meet in Andorra to choose a new champion.
Naturlàndia, Andorra's adventure park, will host the Winter Triathlon World Championship Andorra 2021, which offers an incredible running experience where athletes will combine the disciplines of running, mountain biking and cross-country skiing, surrounded by spectacular forests and mountains.
It will be the only event of the Andorra Multisport Festival to be held in winter and a unique opportunity to explore a new face of this impressive alpine destination.
Andorra 21 Ports
Date: 21 - 26 June 2021
From 21 to 26 June 2021, Andorra 21 Ports, the road cycling stage race, invites athletes on a journey through three stages and a total distance of 295 km (183 miles).
Cyclists will enjoy the impressive landscape of Andorra while pedaling along the same roads that the professional cyclists of two of the most famous Grand Tours in the world have trodden.
Trail 100 Andorra-Pyrenees
Date: 24 - 27 June 2021
The Trail 100 Andorra-Pyrenees, from 24 al 27 de junio, invites adventurous runners to discover the imposing Pyrenees on routes ranging from 7,5 km (4,6 miles) to 125 km (77,5 miles) and to overcome their limits while exploring the rich cultural heritage of Andorra and its mountain ranges.
Andorra MTB Classic-Pyrenees
Date: June 30 - July 03, 2021
The Andorra MTB Classic-Pyrenees is an exclusive four-day team and stage race from the organizers of the world-famous Epic Series.
Riders looking for a challenging, technical, and fun multi-day event should look no further.
This race promises excitement, adrenaline and multiple rewards for teams of two who wish to experience adventures in this mountain paradise.
IRONMAN 70.3 Andorra
Date: July 04, 2021
The IRONMAN 70.3 Andorra will be held on 4 de julio de 2021 and it will be a sporting challenge, where participants will have to swim 1,9 km (1,2 miles) in one of the highest lakes in Europe, pedal a road bike 90,1 km (56 miles) conquering the legendary Coll de La Gallina and the port of La Peguera.
Finally, and before crossing the finish line, you will have to travel a fast circuit of three laps near the Valira river. All this, a race that will become a pillar of the European circuit.

Registrations
Registrations for Andorra 21 Ports, Andorra MTB Classic-Pyrenees, Trail 100 Andorra-Pyrenees and IRONMAN 70.3 Andorra will open on January 21 at 14:XNUMX p.m. CET.
In the following link you will find more information about the Andorra Multisport Festival