Gustavo Rodríguez will participate in the Ironman 70.3 Cascais
{wbamp-meta name="image" url="images/stories/noticias_08/gustavo-rodriguez-ironman-cascais-2.JPG" width="0″ height="0″}
The Galician triathlete has confirmed that he will participate in the second edition of the Ironman 70.3 Cascais next September 30.
Last year in its first edition the Ironman 70.3 Cascais - Portugal He filled his inscriptions, exhausting all available places. This year the Portuguese test is about to close registrations with record of enrolled
Promotional video
Gustavo Rodríguez this year has been proclaimed Champion of Spain MD in Guadalajara, he has also won the Triathlon of Zarautz and Triathlon of La Rioja winning 3 medium distance tests 3 weeks in a row.
Gustavo has commented on some statements, "This year I wanted to finish strong and looking for possible triathlons I found the Ironman 70.3 in Cascais, as a state next to Galicia, it is a young triathlon, it has spectacular circuits and the organization is good, I decided to participate in the "
Gustavo also told us that your goal is to be in the Hawaii Ironman in 2019. , and this test is perfect to get points in addition to preparing for the long distance test of the Multisport European Championship which will be played in Ibiza in October.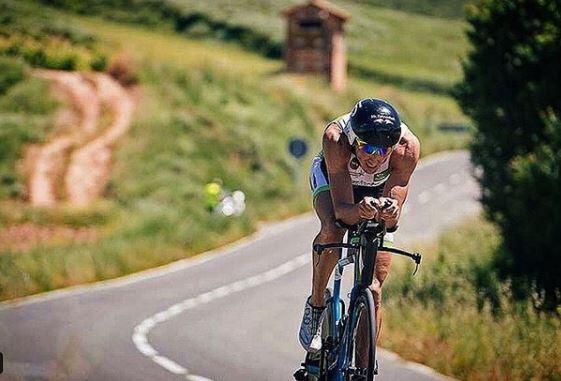 "I really want to test myself and I hope to arrive at a good time, since I will be preparing my second Ironman of the year and it will be the litmus test to see how I am at that point in the season."
In addition to Gustavo has already confirmed his presence in the test Emilio Martín , which will debut in the distance.
Recall that the Ironman 70.3 of Cascais in addition to being the test with greater participation of Portuguese triathlon and a reference of the sport of our neighboring country, will also become this year triathlon with more Spanish triathletess of all those who dispute outside our country.
It is expected that the barrier of the 400 Spaniards in the IM 70.3 of Cascais and that Spain is the country with the most triathletes of the entire competition, even above Portugal, the host.
Further information: Ironman 70.3 Cascais
Photos: Tripalmaces @tavotui1