Gustavo Rodríguez sixth and Pedro Andújar seventh in the IRONMAN Kalmar
The first classified have managed to lose 8 hours in the test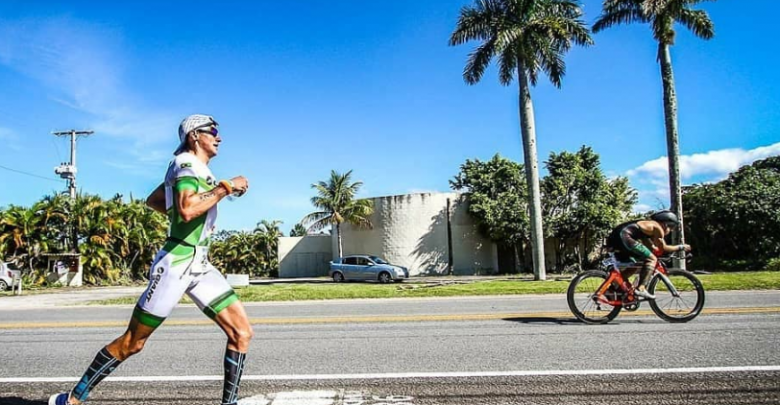 Today it has been played in Kalmar (Sweden) a new edition of IRONMAN Kalmar where many trialtetas were looking for qualification for Kona, in the last weekend with Slots this season.
The test began with the 3,8 km of swimming where the first to leave the water was Alexander Berggen followed at 1:35 by a group of 10 with Clemente Alonso among them. Pedro Andújar started 13th at 4:44 and Gustavo Rodríguez 18th at 5 minutes from the head of the race.
In the 180 km cycling sector, the German Boris Stein was climbing positions to go through the 109 km of the race with 1 minute of advantage over Karl Danielsson and 1:29 over Guilio Molinari. At this point Pedro Andújar was 8th at 3:34 and Gustavo Rodríguez 10th at 4:13
Finally, Stein with a great cycling sector arrived alone at T2 with 5:21 of advantage over Danielsson and 6:31 over Liebelt. Andújar got off the bike in fifth position at 9:44 and Rodríguez 12th at 11:42 and Clemente Alonso at 14:37. Boris achieved a time of 4:03:08, at an average of 44,77 km / h
In the 42 km of the race on foot Boris Stein He knew how to maintain the advantage to finally get the victory with a time of 7: 49: 17 followed by Denis Chevrot (7: 51: 02) and for Mathias Petersen (7: 52: 31) in third position.
Gustavo Rodríguez with a good career he was advancing positions to finish in sixth position with a time of 7: 59: 27, Pedro Andújar He was seventh also coming down from the 8 hours with a time of 7: 59: 50. Vicent Castella was 15th and Eneko Elosegui 20º. Clemente Alonso he retired in the 25 race km
Clemente, who is qualified for Kona, commented on his Twitter account
«There was no today. Honestly, I thought it was much better, I don't know if it will be a day's thing. I have done training until the 25 on foot and I have stopped: of the things that were at stake at this point today the priority was to maintain the continuity that has cost me so much to achieve. Discontent"
10 Top Classification
1 Stein, Boris (GER) 07: 49: 14
2 Chevrot, Denis (FRA) + 01: 46 07: 51: 00
3 Petersen, Mathias (DEN) + 03: 15 07: 52: 29
4 Olesen, Morten Brammer (DEN) + 03: 48 07: 53: 02
5 Renc, Tomáš (CZE) + 04: 51 07: 54: 05
6 Rodriguez Iglesias, Gustavo (ESP) + 10: 11 07: 59: 25
7 Batisda Andujar, Pedro Jose (ESP) + 10: 34 07: 59: 48
8 Liebelt, Markus (GER) + 14: 01 08: 03: 15
9 Kotsegarov, Kirill (EST) + 15: 57 08: 05: 11
10 Danielsson, Karl-Johan (SWE) + 21: 27 08: 10: 41
Can't ask for more, 4 tries on your roadtokona
This has been Gustavo's last chance to get his dream of participating in the IRONMAN of Kona,
Yesterday on his social networks he commented "Tomorrow I don't know what will happen, but tomorrow will be a big day. Aware that the objective of achieving classification is somewhat complicated ... But proud to have managed to gather the necessary determination to fight for that slot until the end with all the consequences. Therefore, whatever happens, tomorrow will be a special day. "
For Gustavo Rodríguez, Kalmar has been will be the fourth attempt to qualify for Ironman World Championship, after the Ironman of Wales (3rd) and the Ironman of South Africa (13th) and the IRONMAN Brazil (4th)
From Triathlon News, we hope you can try again next season, although we are aware of how difficult it is due to the financial effort involved.