Ironman News
There will be more IRONMAN tests live on Facebook
The franchise has announced that this 2019 will have 17 events live through the social network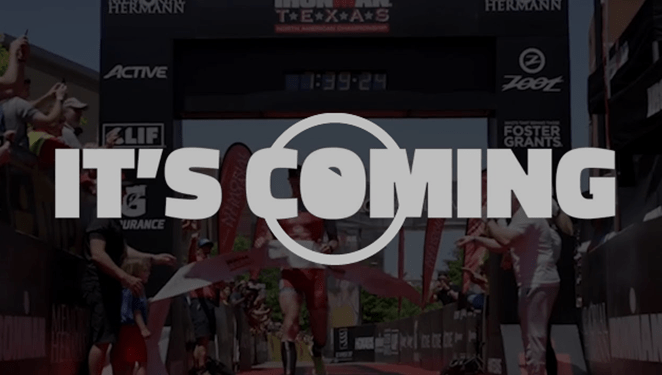 IRONMAN has released a new multi-year agreement with Facebook for live coverage of IRONMAN® races.
The agreement stipulates that Facebook Watch It will be the digital platform that will broadcast live, exclusively, 17 events at 2019 and will increase to 19 racing at 2020, with an option of reaching 22 tests in 2021.
This includes the complete live follow-up of the IRONMAN® and IRONMAN® 70.3® World Championships, as well as on-demand videos of events broadcast on Facebook Watch.
In the coming weeks, IRONMAN will announce the IRONMAN and IRONMAN 70.3 events calendar where Facebook Watch will be present in 2019. All live coverage will be available worldwide on Facebook Watch through the Facebook page IRONMAN Now.
«Popular sports are a great opportunity for Facebook Watch, as they offer great interaction with our community and have a great following among them."Says Devi Mahadevia, Facebook North America Sports Programming Lead. «IRONMAN is a perfect example, so we are delighted to build on the success of our deal in 2018 and partner again to provide viewers and fans around the world with full coverage of the major races.".
During the first year of association with Facebook in 2018, IRONMAN proved to have a large and committed audience with more than 3.5 million people watching at least one minute of the live follow-up. In addition, the content published on the IRONMAN Now Facebook page had 4.5 million engagements. A fact that positions IRONMAN and its careers among one of the sports entities with the most engagement on Facebook in 2018.
Extending the agreement with Facebook provides an opportunity to accelerate the global growth of triathlon and at the same time raise and publicize the profiles of professional triathletes. Widely known as the king of all endurance sports, the IRONMAN World Championship attracted the attention of viewers on Facebook Watch through more than 20 hours of live coverage, ranging from picking up the bib number to the final hour of celebration at the goal.
«Partnering with Facebook has given us the unique ability to showcase our sport to a global audience while teaching them everything a race day has to offer."Said Matthieu van Veen, Chief Revenue Officer at IRONMAN. "With events on every continent and in more than 50 countries, we continually strive to provide our athletes, spectators, and sponsors with content and platforms to connect. Facebook Watch provides the most innovative tools to allow our community to interact and participate during the 10 hours of live coverage in each of the events. The numbers for our 2018 Facebook Watch programming are staggering and illustrate the deep interest and scope of our events. We look forward to continuing to work with Facebook to bring a truly global live event coverage schedule to our expanding community.".
IRONMAN will produce its live coverage for a connected audience, incorporating unique interaction with the viewer through Facebook Watch Parties, real-time polls, fan discussions, and content generated by viewers throughout the race.
Coverage of live events, produced in its entirety, will be orchestrated by IRONMAN champions, such as Dede Griesbauer, Rachel Joyce, Matt Lieto and Michael Lovato, as well as IRONMAN world champions and Hall of Fame members Paula Newby Fraser and Greg Welch.
Live track of the race, as well as a variety of on-demand programming, will be available globally through the IRONMAN Now Facebook page - www.facebook.com/IRONMANnow.
For more information about IRONMAN and the events in the IRONMAN portfolio, visit www.ironman.com.