Ironman News
Hiromu Inada of 86 years the star of the Ironman of Hawaii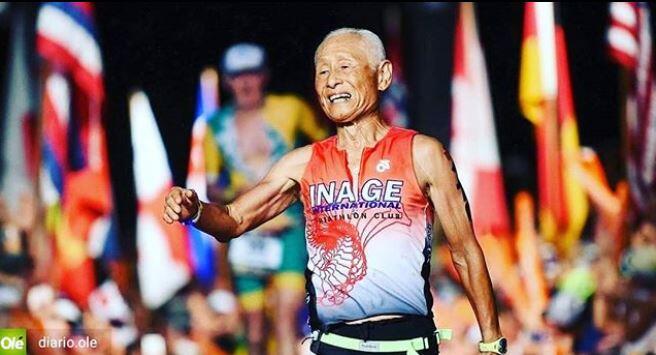 Hiromu has entered history by becoming the oldest athlete to finish the Kona Ironman
This Japanese athlete Hiromu Inada, surprised the whole world by becoming the Older man who has been a finisher in the Hawaii Ironman , since he completed it at 86 years of age.
Hiromu finished the test in a 16 time: 53: 50 (the maximum is 17) completing the 3,8 km of swimming in 1:51:26, the 180 km of cycling in 8:02:40 and the 42 km of the marathon in 6:28:18.
Video of arrival of Hiromu Inada
Via @kimbabijgesell #instagram - Check out my stories for hilights from the finish line at the 17-hour race cutoff time!
Hiromu Inada ?? 86 years
.#ironmannews #IronmanWorldChampionships #IMkona pic.twitter.com/qvab7jH7jN

- ironmannews? In Kona Hawaii (@Ironmannews) 14 October 2018
«The prediction is that it would arrive after 17 hours, but the last meters have been incredible. I am very happy, it is a dream come true. Until next year!»Inada said on social networks while holding her long-awaited trophy.
Hiromu is not the first time that he competes in the test, since he has already done it 7 times with this one. He started in triathlon at 69 years old.
He trains about 40 hours a week, in which he does about 440 kilometers between the three modalities, with Sunday as the only day of rest. «Triathlon is special because it allows me to enjoy three sports. Although there is nothing like the feeling of winning ».
All an example of improvement and how there is no age to enjoy sports. Let's hope to see him break the record again next year.
Photo: @sinarbitraje