Club La Santa IRONMAN Lanzarote modifies its date
The XXIX edition of the historic test was initially set for May 22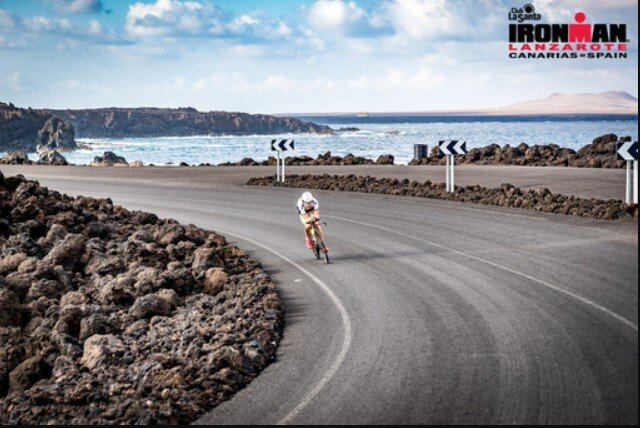 The organization of the Club La Santa IRONMAN Lanzarote has communicated the change in the date of the event, which will take place on July 3, 2021 in order to guarantee optimal conditions for all participants and staff members.
Thus, the Longest-lived IRONMAN in Europe, Initially scheduled for May 22, it moves its date in order to guarantee the best conditions for holding the race, as the organization has communicated to all registered athletes, who will have their Guaranteed place for July 3 no additional charge.
Likewise, all those who wish can choose to postpone their registration to the 2022 or 2023 edition.
The Club La Santa IRONMAN Lanzarote will have all the health protocols, developed together with the authorities, to guarantee a safe and unforgettable experience for all participants.
Fabio Cabrera, Race Director and Head of Sports at Club La Santa has stated that "After having analyzed all the scenarios and considered the different options that we had on the table, today we can announce that we have decided, together with the IRONMAN Group and public institutions, that the best thing to give a greater guarantee to the participants is to move the Club La Santa IRONMAN Lanzarote to this new date".
In the next few days all the details and surprises of the event will be revealed through the Club La Santa social media profiles, as well as on the official channels of the event.
In addition, all those interested in receiving information on this and other tests may do so through the newsletter of Club La Santa triathlon.
Club La Santa defines its test calendar
The calendar of tests organized by Club La Santa will be completed with the Club La Santa 4 Stage Mountain Bike Race Lanzarote, the only S1 race of the International Cycling Union, which will begin on Saturday 29 May.
After Club La Santa IRONMAN Lanzarote on July 3, it will be the turn of Club La Santa IRONMAN 70.3 Lanzarote, scheduled for October 9, 2021, whose registration opening will be announced in the coming weeks through the official channels of the event. .
On November 6, 2021, the Santa Volcano Triathlon Club will take place, the oldest triathlon in Spain.
About Club La Santa
Club La Santa is a hotel and sports complex located in the municipality of Tinajo, located in the northwest of the Canary Island of Lanzarote. Inaugurated in 1983, it is a benchmark in the sector as it has unique sports facilities that allow the practice of more than 80 different disciplines.
It organizes dozens of sports events annually, some of them with marked national and international participation such as Club La Santa IRONMAN Lanzarote, Club La Santa IRONMAN 70.3 Lanzarote or the International Running Challenge.