Ironman News
IRONMAN takes action against Covid-19 Coronavirus
The measures will take effect from March 19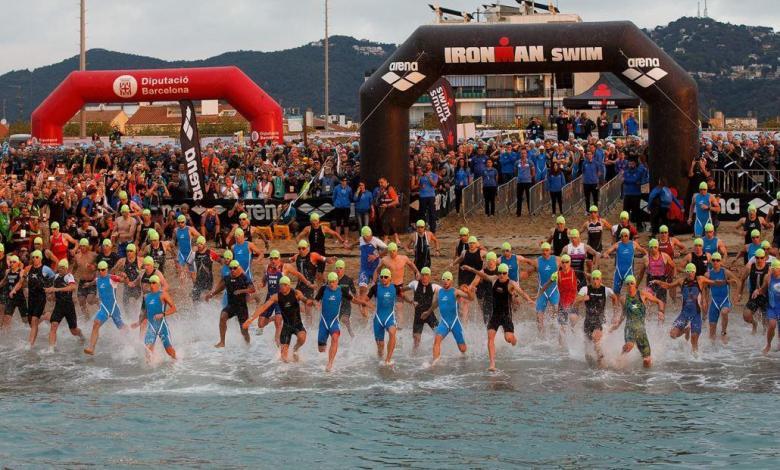 The franchise has sent a statement to all athletes, explaining the measures you are going to take to prevent the spread of coronavirus in his tests
Is a good practice guide to be followed by the organization and the athletes
COVID-19 has substantially altered the global sports landscape and will have a material impact on the industry of mass participation events.
They will take effect from March 19
These measures will be implemented in all IRONMAN group tests from March 19 and will be applied indefinitely.
Self-care and risk minimization
Athletes who are sick or who have been potentially exposed to an infectious agent must not compete or attend events, as this puts others at risk.
As a community, each of us has a personal responsibility to protect ourselves and the rest complying with this rule.
• Stay home if you don't feel well. If you have a fever, cough or shortness of breath, call the authorized telephones before going to the doctor.
• Wash your hands regularly with an alcohol-based hand sanitizer or soap and water, especially after using the bathroom, before eating, and after blowing your nose, coughing, or sneezing.
• Avoid touching your eyes, nose and mouth.
•Cover your mouth and nose with your elbow folded or a scarf when you cough or sneeze. Then immediately throw the used tissues in a closed container.
Offer flexibility to athletes
Certain races will be postponed or canceled due to the outbreak and we will communicate them as soon as possible.
The goal will be to move the race to a later date in the year. We work closely with public health authorities in the territories where the races are held.
If a test cannot be held the following measures will be taken
• Postponement:
Athletes registered for tests postponed due to COVID-19 are transferred automatically to the new date. For those who do not like the new date, they will be allowed to participate in 2021.
• Cancellation:
Athletes registered for events canceled due to COVID-19 they are automatically postponed to the same race in 2021.
• Other options:
Other options are being investigated to allow displaced athletes to compete in 2020 and we will communicate them in due course.
• Athletes in quarantined / restricted territories:
For athletes in certain quarantined countries or restricted territories who have registered for races that take place before June 1, 2020 and have NOT been postponed or canceled, will help find alternative careers later in the season.
For those who are sick, feel unwell or have been potentially exposed to an infectious agent before the race that will take place, nor they will have to go the race, medical attention is recommended.
Once you have done that, please contact the appropriate Athlete Services representative for the test and we will try to find another solution.
Control measures in competitions
In order to provide the safest experience for athletes, the following measures will be applied in all tests from March 19.
Strengthen the interpersonal distancing throughout the event.
The hours of rRegistration will be expanded.
It will be allowed to collect the race kit immediately upon leaving the expo area
La athlete density will be reduced tol increase interpersonal space
Don't do a handshake during the event.
The athlete summary will be available only at digital format.
Non-central and high-contact services will be suspended
Hygiene comes first
Gloves are provided by staff and volunteers who interact with participants before the race, on race day and after the race.
Hand washing and sanitation stations will be increased throughout the venue for athletes, volunteers and spectators.
Non-contact waste disposal stations will be extended as available.
Frequently touched surfaces at race venues, such as workstations, product distribution areas, tables, and electronic devices, will be cleaned regularly.
Whenever possible, food and liquid supplies on the run will be single use / single serving in closed containers
Athletes who plan to return home by plane or train are encouraged to avoid traveling until 24 hours after the event, which will allow their immune systems to recover.
There will be no on-site interviews or press conference with professional athletes.
There will be no handshake / contact on the race podium.
The distribution of printed documents will be eliminated.
This is a very dynamic situation and they affirm that they ensure adapting accordingly.