Ironman Vitoria opens inscriptions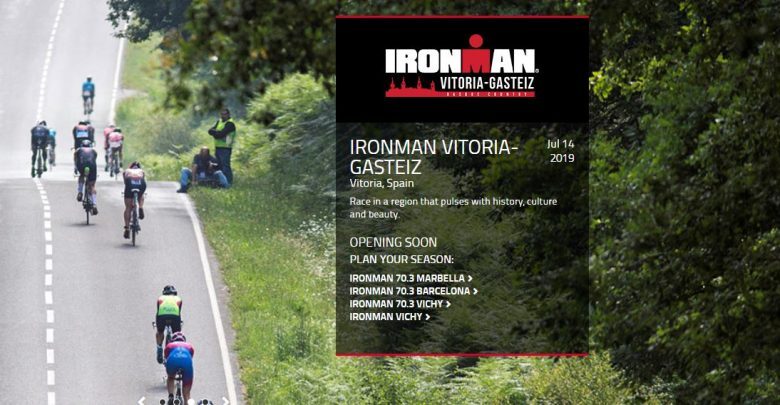 The event, which will be held on 14's July 2019, opens registrations today.
Last week it became official that the Triathlon Vitoria it was called Ironman Vitoria-Gasteiz.
IRONMAN Vitoria-Gasteiz 2019 will offer 40 Slots for the IRONMAN World Championship in Kailua-Kona, Hawaii, to be held at 2020.
The athletes of IRONMAN Vitoria-Gasteiz will start the 3.8km in the calm waters of Lake Ullibarri-Gamboa, the largest water reserve in Euskadi. From this point, you will travel by bicycle 180km through the most picturesque villages of the Álava region, surrounded by the mountains of the Sierra de Urkilla and Elguea. To finish, the participants will tackle the 42.2km of the foot race in the historical center and pedestrian promenades of Vitoria-Gasteiz, full of passionate followers who will encourage the athletes who seek to complete the race.
With this test, Ironman already has 5 tests in Spain, Ironman Vitoria, Ironman Lanzarote, Ironman Barcelona and Ironman 70.3 from Lanzarote, Barcelona y Marbella in addition to the EDP Rock 'n' Roll Madrid Marathon and Half Marathon.
Official Website: http://eu.ironman.com/triathlon/events/emea/ironman/vitoria-gasteiz.aspx