Ironman News
Ivan Raña third in the Ironman Cozumel
Michael Weiss sweeps the test winning with more than 12 minutes of advantage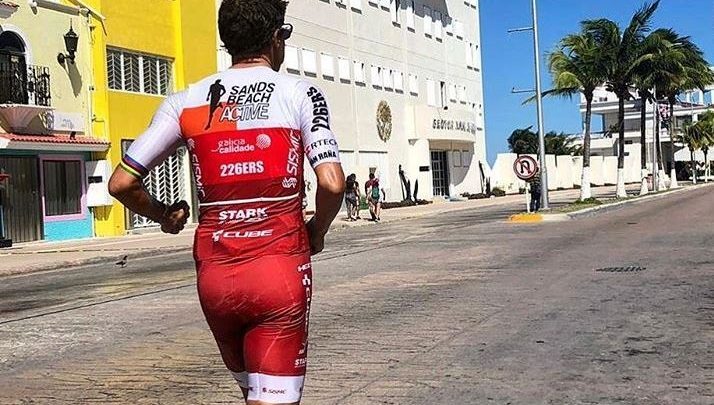 Today in Cozumel (Mexico) a new edition of the Ironman Cozumel where Ivan Raña began his #roadtokona2019
The test that started at 11 local time, did it with the 3,8 km swim where Mauricio Mendez was the first to get out of the water, followed by Iván Raña and Igor Amorelli 4 seconds away. More than 2 minutes later, a group of 7 units was leaving and 3:39 towards Weiss. Arroyo came out
In the first kilometers of the cycling sector, Michael Weiss imposed a strong pace cutting the differences with the race head and passing by km 39 in first position with 1:18 of advantage over a group of 6 where Iván Raña was.
Little by little the Austrian was increasing distances to reach first place in T2 with 11 minutes of advantage over Philipp Mock. Iván Raña who got off the bike in seventh position at 16:51 from the race leader.
From there Michael Weiss continued to increase his lead to a comfortable victory with a final time of 7:58:34. This was his third victory in the test after the one achieved in 2013 and 2014. Last year he was second behind Sebastian Kienle
#IMCozumel @michi_weiss is your 2018 Mazda IRONMAN Cozumel champion, clocking to winning time of 7: 58: 34. Congrats! pic.twitter.com/cR9IU5JnkB

- IRONMANLive (@IRONMANLive) 18 November 2018
In the fight for the rest of the places on the podium, Iván Raña, with a great run on foot, went up positions to go through the half marathon in third position, 3 minutes from the Swiss Samuel Huerzeler, who was cutting seconds in each kilometer. In passing through the last 7 kilometers of goal the Swiss passed with only 50 seconds of advantage over the Galician.
Finally Samuel Huerzeler (8:11:12) He managed to maintain the advantage by coming in second position followed by Ivan Raña (8: 12: 18) occupying the third final position. Víctor Arroyo (8:26:34) The other Spaniard in the test has finished in a great fifth place
In the female category the victory has been for the German Svenja Thoes with a time of 8: 56: 49, followed by the Canadian Angela Neath (8: 57: 02)
Michelle Vesterby, who participated pregnant, has finally been seen forced to retire of the test due to a puncture when I was third in the test.
Regarding the classification for Kona in this test, it was only worth winning to qualify directly in both the men's and women's tests.
Instagram photo Iván Raña @ivanranafuentes