Jan Frodeno sweeps the IRONMAN 70.3 Gdynia
The German has mastered the test from beginning to end.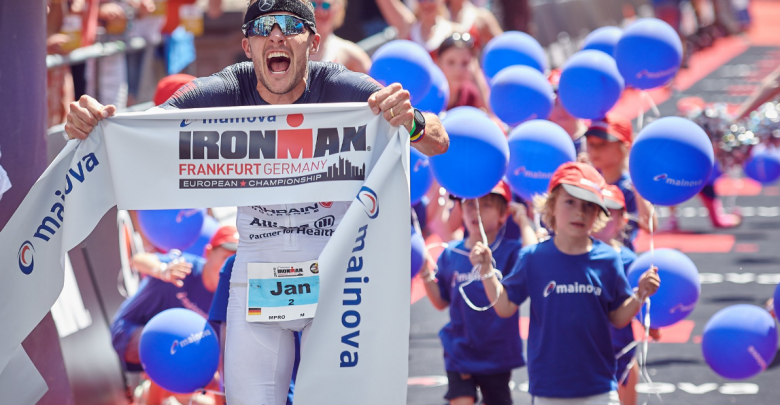 Today was held in Poland on IRONMAN 70.3 Gdynia where the German Jan Frodeno and the Australian Amelia Rose Watkinson They have achieved a comfortable victory.
Jan Frodeno, has climbed back to the top in what has been the fourth event in which he participated this year where he has achieved the full of victories
After his victory at the IRONMAN Frankfurt, where he lost 8 hours in the heat of the heat wave, today he has shown that he is still in a great moment of form. Jan is thoroughly preparing the IRONMAN World Championship October, and although he could also try the 70.3 Championship he has given up on it to focus on Kona.
As for the sport, Frodeno was the first to leave the water in a tight group of 7 units, although in the cycling sector it was opening distance from its rivals to reach the T2 with 3: 39 advantage over Maurice Clavel, Ruben Zepuntke and Mikki Taagholt.
In the 21 km of foot race Jan Frodeno increased his advantage to get the victory in a time of 3: 39: 36 followed by the German Maurice Clavel (3: 43: 46) entering 4: 10 and by the Danish Miki Taagholt (3: 46: 28) occupying the third final position.
The female victory has been for the Australian Amelia Rose Watkinson with a time of 4: 06: 50 followed by the Lisa huetthaler and by Susie cheetham
The times of Frodeno
Frodeno has done the swimming in a time of 22: 50 (average of 1: 12 min / 100m), cycling in 2: 02: 01 (average of 44,26) and the half marathon of 1: 11: 26 (average of 3 : 26 min / km) with the best record in this part.
The next test, an Olympic triathlon
After today's test he will again test the Olympic distance in the Allagäu Triathlon (Germany) next August 18.