Jan Frodeno sweeps the IRONMAN 70.3 kraichgau
The German has achieved a comfortable victory in the test that reappeared after his injury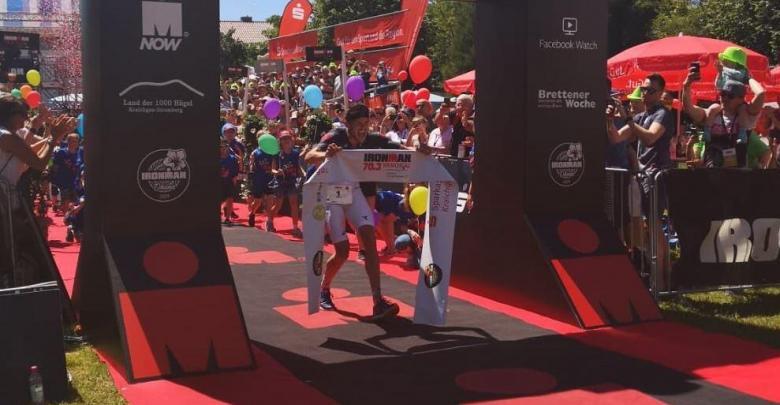 Today a new edition of the IRONMAN 70.3 kraichgau where the German Jan Frodeno he has achieved a comfortable victory revalidating the title he won last year.
The first to come out of the water was Lukas Wojt followed by Alexander Gräf and Jan Frodeno at 43 seconds. In the cycling segment, Frodeno went over this difference to get first on km 20 and leave alone from 50. The German arrived at T2 with 3:41 of advantage over Wojt and 6:54 over Markus Rolli.
In the 21 km on foot race the German Jan Frodeno maintained the advantage to achieve victory in the test with a time of 3:53:08 followed by more than 12 minutes by Patrick Dirksmeier (4: 05: 56) and Lukasz Wojt (4: 06: 24) in third position
His times have been
1,9 km swimming: 22:40 (average of 1:12 the 100 meters)
90 km cycling: 2:14:57 (average 39,95 km / h)
21km running race: 1:12:09 (average 3:24 min / km)
Qualified for the IRONMAN 70.3 World Championship
With this victory get the Slot for the IRONMAN 70.3 World Championship in Nice where he will face Noya next September
The German had already competed this year but only in a triathlon on Olympic distance After 8 months without competing and now he has shown that he is fully recovered for this season.