Ironman News
Jan Frodeno IRONMAN 2019 World Champion with 7: 51: 13, test record
The German has won his third world title, in addition to breaking the race record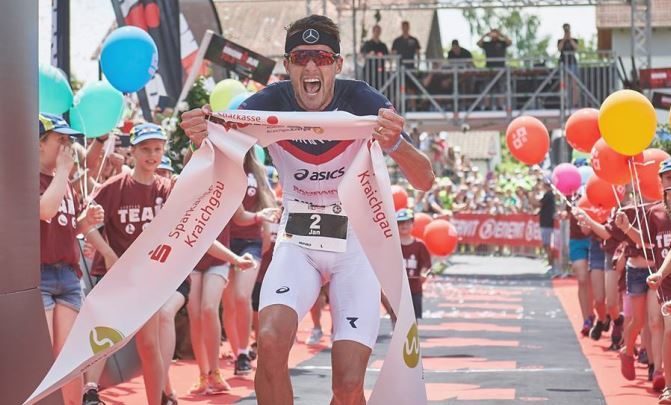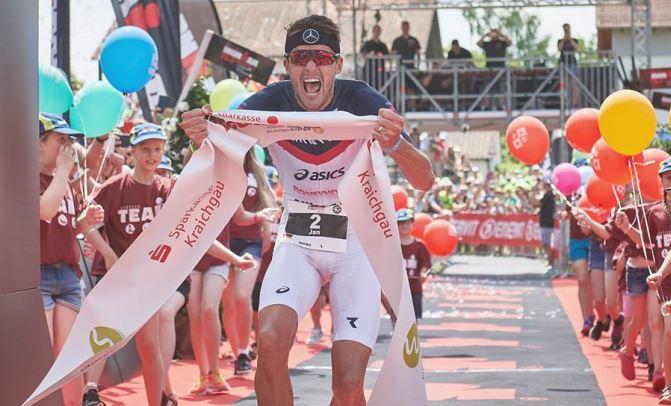 Today one of the most anticipated events of the year, the IRONMAN World Championship where at the starting line were the best of the specialty.
At the starting line were the champion of 2017 and 2018 Patrick LangeGermans Jan Frodeno y Sebastian Kienle or the debutante Alistair Browlee among other professionals like Sanders, throw o O´Donnel. In the female category Daniela Ryf it was the big favorite next to Lucy Charles o Anne Haug among others.
As for the Spanish, the test had the participation of Eneko Llanos, Clemente Alonso y Gurutze Frades
The swimming
The test began at 18:25 Spanish time with the 3.800 meters of swimming, in a very even segment, a group of 9 units was formed in the lead, which gradually opened a gap.
The first to come out of the water was Josh Amberger followed by Jan Frodeno at 4 seconds and Alistarir Brownlee at 5. Patrick Lange came out seventh at 13 seconds. Eneko Llanos came out on the 22nd and Clemente Alonso on the 23rd Sebastian Kienle came out 4:49 in the head and Lionel Sanders more than 5 minutes away.
The cycling segment
The beginning of the Brownlee cycling segment was that he took the lead leading the group. At Kilometer 14 he already had 17 seconds to Frodeno, 20 to Amberger and 57 to Patrick Lange, Cameron Wurf was ninth at 4:15 and Sebastian Kienle 16th at 4:30 who were filming in a group with Eneko Llanos.
In passing through PK 14, at the airport, the group was united passing Frodeno, Brownlee, Amberger, Clavel and O´Donnel in 8 seconds. Patrick Lange went to 1:28 as he continued to lose time compared to the heads.
Behind Sanders and Kienle they caught up to Wurf at kilometer 23 and were 3:38 behind Frodeno who was still at the head of the race.
At kilometer 50 of the segment, the leading group remained with Carnation, Amberger, O'Donnel, Frodeno and Brownlee, coming together until the ascent to Hawi. At that point Cameron Wurf, Kienle, Sanders were together at 2:40. As soon as Eneko Llanos passed at 6:58 and Clemente Alonso at 10:21.
Patrick Lange withdrew from the test Before starting the climb, it seems that last night he had a fever and that is what has forced him to retire.
At the turning point in Hawi, Aberger was delayed by moving 44 seconds behind the leading quartet that was still rolling together. The chasing group with Wurf, Kienle, Sanders passed with a 2:21 disadvantage.
The strong rhythm imposed on the head made Amberger drop, to leave Frodeno, O´Donnel and Brownlee rolling together towards T2.
In passing at kilometer 155, Frodeno increased the pace to go solo and at checkpoint 167 he led O´Donnell by 1:04 and Brownlee by 1:22.
Finally, Frodeno reached T2 alone with a 2:18 advantage over O'Donnell and 3:44 over Wurf. Kienle came in at 4:01 and led the group with Brownlee, Stain, Kountny, Hogenhaugh and Sanders.
Boris Stain was the fastest on the bike (4:13:18). Eneko Llanos came in 37th position at 28 minutes and Clemente Alonso in 42nd at 31:46
The race on foot
In the first 3 kilometers of the marathon, Frodeno led O´Donnell by 1:42 and Brownlee by 3:43. Sanders was climbing to fourth place at 4:04 running alongside Kienle and Wurf,
Frodeno continued to demonstrate that he had come to Kona with enthusiasm and was already leaving with 2:10 on O'Donnell and 4 on Brownlee at kilometer 6 of the race. Behind Sebastian Kienle surpassed the British who felt fatigue to get third
Frodeno continued increasing his advantage to pass through kilometer 14 with 3 minutes on O'Donnell, 5 on Kienle and 7 on Brownlee.
In the O´Donnell half marathon he lost a few seconds more, going to 3:26 from Frodeno, although he had a 2-minute advantage over Kienle who was third.
Frodo continued with a good pace of the race, increasing the differences to pass through kilometer 33 with almost 6 minutes of advantage over O'Donnell. Kienle was still third keeping the differences.
Finally, Jan Frodeno achieved the victory in a time of 7:51:13, dropping from 8 hours in the test and breaking the record of last year achieved by Patrick Lange with 7:52:39.
The second classified has been Tim O'Donnell (7: 59: 40) followed by Sebastian Kienle (8:02:04) occupying the third position. Fourth has been Ben Hoffman and fifth Cameron Wurf
As for the Spanish Eneko Llanos finished the 29th and Clemente Alonso in the 34º
Alistair Brownlee has finished in 21st position and Lionel Sanders in the 22º
Men's 15 Top
1 7: 51: 13 Jan Frodeno
2 7:59:41 8:28 Tim O'Donnell
3 8: 02: 04 10: 52 Sebastian Kienle
4 8: 02: 52 11: 39 Ben Hoffman
5 8: 06: 41 15: 29 Cameron Wurf
6 8: 07: 46 16: 33 Joe Skipper
7 8: 08: 48 17: 36 Braden Currie
8 8: 10: 29 19: 17 Philipp Koutny
9 8: 12: 27 21: 14 Bart Aernouts
10 8: 13: 37 22: 25 Chris Leiferman
11 8: 15: 19 24: 06 Jan Van Berkel
12 8: 17: 37 26: 25 Tim Reed
13 8: 18: 02 26: 50 Michael Weiss
14 8: 19: 30 28: 17 Andy Potts
15 8: 19: 38 28: 26 Daniel Bakkegard
The times of Jan Frodeno
Swimming: 3,8 km 47:31 (average 1:15 100 / m)
Cycling: 180 km 4: 16: 03 (average of 42,17 km / h)
42 km: 2: 42: 43 (3 average: 51 min / km)
Frodeno gets his third world title
With today's victory he has added his third world title IRONMAN after those achieved in 2015 and 2016.
He has also done it in style, achieving the rtest record and setting it to 7:51:13, improving on Patrick Lange's 2018 (7:52:39)