Jan Frodeno vs. Patrick Lange at Ironman 70.3 in Kraichgau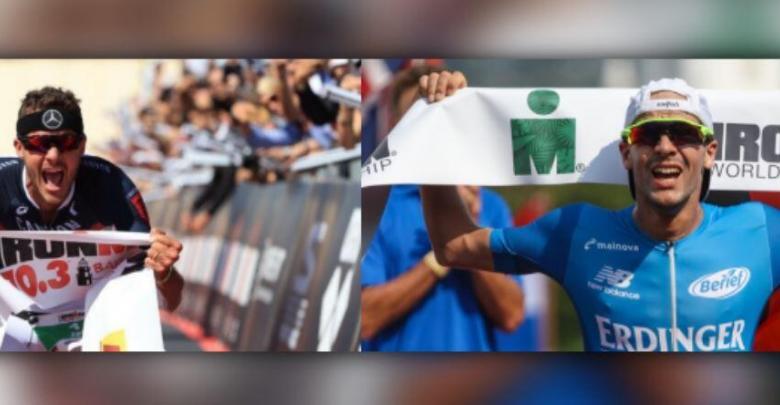 {wbamp-meta name = »image» url = »images / stories / news_08 / frodeno-lange-duel-ironman703-Kraichgau.jpg» width = »300" height = »150"}
This weekend the last two Ironman world champions, the Germans Lange and Frodeno will meet at the Ironman 70.3 in Kraichgau
Today Germany is first world power in men's category in Ironman distance, The last four editions of the Kona World Championship have been won by Teutonic triathletes, Kienle (2014) Frodeno (2015 and 2016) and Lange (2017), in addition to also getting several pódios and positions of honor in "the Mecca" of the triathlon. The last two, compete this Sunday at home, in the Ironman 70.3 from Kraichgau and both are the top favorites to take the victory in a test where almost the 50% of those registered are Germans.
Patrick Lange began its season a few weeks ago in the Challenge of Mogán where he was third in a race that won Pablo Dapena Meanwhile Jan Frodeno has played the 70.3 Oceanside where he won Lionel Sanders and Challenge de Taiwan where victory was also taken.
In Kraichgau besides Jan y Patrick there are other triathletes who can fight for the podium as are the German ones Markus Rolli, Andi Boecherer o Henry Beck. Also they aspire to dispute the first positions the French David Berthou and the Dutch Bottoms Die.
In the feminine category the main favorites are also the German ones: Laura Phillip y Daniela Saemmler, together with the Dutch Yvonne From Vlerken and the Belgian Tine Deckers
The test will start at 9: 00 with the PRO exit of men and 5 'women will do it. The competition will count of the 1900m of swimming, 90km of cycling in a circuit to a return with more of 800m of unevenness and the 21km of final race to foot.
Foto Lange: triathlonworld.com / Frodeno: www.triathlete.com