Jan Van Berkel wins the IRONMAN Zurich
Iván Raña has not finished the test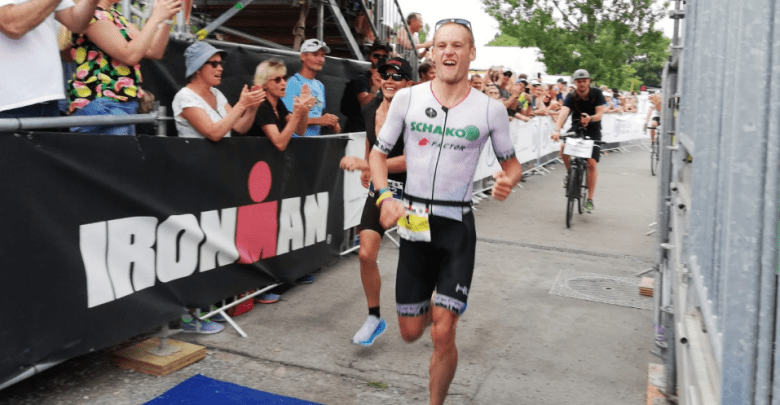 Today was held in the Swiss capital, the IRONMAN Zurich where with the presence of Ivan Raña, who participated in the test
Iván already commented that he was going to see the sensations in the race, after having competed two weeks ago in the IRONMAN Austria where he was eighth. Ivan had options to get the Slot, as this test It offered two direct places for Kona.
The test started well for Raña who was in the top positions, halfway through the bike segment where he started to lose time,
In the T2, the Galician was already more than 16 minutes from the test leader Jan Van Bekel, to finally retire in the race 13 km.
Iván commented on his social networks: » Another good squeeze today in @ironmanswitzerland ?Everything was perfect, rolling in head and with much desire until at km 90 I ate a whip and exploded engine.
Today it was not difficult for me to enter the race rhythm, although perhaps the deposit was not full at all ... I ran 13kms and decided to stop. I wanted to try myself after Austria
. Now a week of rest and design well what is left of the season, we must take advantage of this work. »
The victory has been for the Swiss Jan Van Berkel with a time of 8: 17: 04 followed by his compatriot Sven Riederer (08: 24: 07) and by the Frenchs Cyril Viennot (08: 31: 03) occupying the third position.
Check these top 10
1 Van Berkel, Jan (SUI) 08: 17: 04
2 Riederer, Sven (SUI) 08: 24: 07
3 Viennot, Cyril (FRA) 08: 31: 03
4 Collins, Damien (AUS) 08: 34: 43
5 Schildknecht, Ronnie (SUI) 08: 37: 53
6 Kramer, Christian (GER) 08: 38: 11
7 Huerzeler, Samuel (SUI) 08: 39: 29
8 Portmann, Kevin (FRA) 08: 52: 24
9 Gmünder, Gabriel (SUI) 08: 52: 38
10 Rahn, Fabian (GER) 08: 55: 44