Javier Gómez Noya for the Triple Crown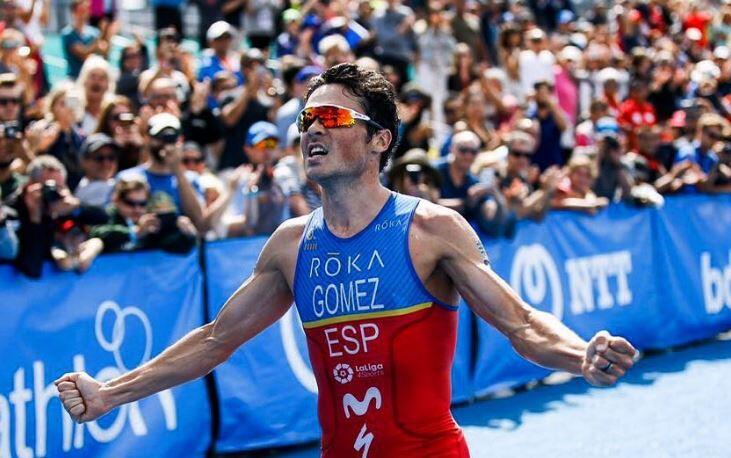 {wbamp-meta name="image" url="images/stories/noticias_07/javier-gomez-noya-viaja-ironman-Bahrain.JPG" width="300″ height="150″}
The Ferrol triathlete and his coach Carlos David Prieto have already left for Bahrain where they will play the Ironman 70.3 Bahrain this coming weekend.
Javier Gómez Noya part as a favorite for the test in which if he gets the victory he will become the first man to get the Triple Crown and will pocket 1 million dollars. Noya has won in Dubai and it was proclaimed Ironman 70.3 World Champion in Tenessi.
The Tiple Corona consists of winning 3 medium distance events, the Ironman 70.3 Dubai, the Ironman World Championship 70.3 and the Ironman 70.3 Bahrain.
The test will be played next November 25.
Leaving for Bahrain ?? Mu️ Much work done and now wanting to return to the competition and enjoy my stay there, as always!

- Javi Gomez Noya (@Jgomeznoya) November 19th 2017

Video summary 2016

Photo: Instagram @tzaferes