Judith Corachán wins the IRONMAN VR5 PRO
I have never used a virtual roller so long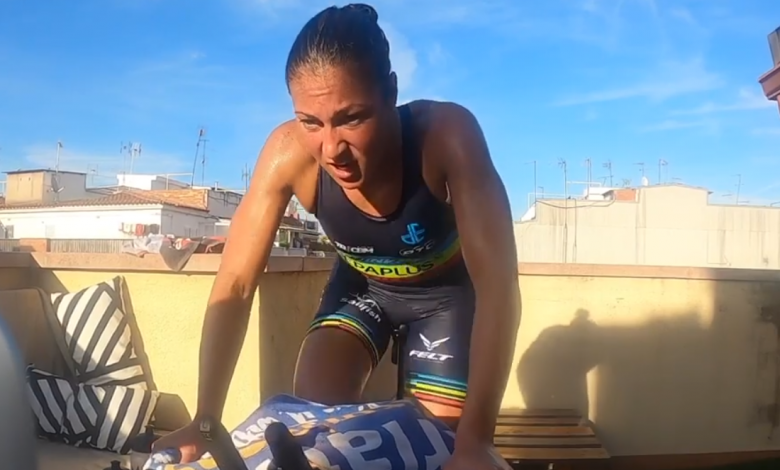 Yesterday, the Catalan triathlete Judith Corachán It was the fastest in the virtual competition that IRONMAN is organizing during this period that there are no competitions, the IRONMAN VR PRO
The competition consisted of 3 professional triathletes, Jackie Hering, Paula Findlay and Kimberly Morrison.
Corachán was the first with a time of 2:24:12 second for just 2 seconds by Hering and with more than 6 minutes over Paula Findlay
Judith commented on networks
Wow! Brutal the experience lived today! How hard it has been but I have enjoyed like a dwarf!
Savoring the competition again has been super rewarding! At times like this you realize why you like to compete.
In this video you can see the final part of the test
Your Longest Roller Workout
He also commented that it has been the longest training he has done on a roller, in fact they have sent him one only for the competition
Now I understand all of you who use all these virtual apps, smart rollers ... I did not know it was so hard and you freak out when it hardens suddenly. Hahaha - I assure you that it has been the training plus the length that I have done on a roller
https://www.instagram.com/p/B_s0h2XIDyu/?utm_source=ig_web_copy_link