Ironman News
Judith Corachán and Albert Moreno second in IRONMAN 70.3 Marrakech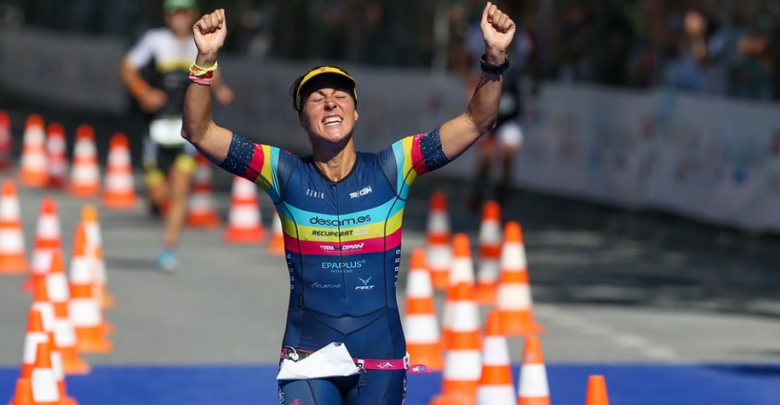 Today, the first edition of the IRONMAN 70.3 Marrakech, where 6 Spanish professionals have participated.
At the starting line were Judith Corachán, along with Carlos Aznar, Fernando Barroso, Erik Merino and Albert Moreno in the men's category.
The test began at 7:45 local time, with the 1.900 meters of swimming where the first to emerge from the water was Malgorzata Otworowska followed 30 seconds by Corachán and Charlotte Morel at 38.
On the bike as he passed the control at kilometer point 50, Otworowska continued as leader with 1:32 over Lisa Hüttaler and 10:57 over Morel.
Hüttaler and Otworowska reached T2 together, with a 3:59 advantage over Corachán.
Judith with a good foot race was in second place at kilometer 15 of the race with 3:06 over the leader Huttaler.
Finally the victory has been for Lisa Hüttaler with a time of 4: 24: 23. Judith Corachán (4: 27: 24) has been second. Malgorzata Otworowska (4:31:04) finished third
Judith, with this second place has not got the Slot for Taupo 2020
Male test
As for the male test, the first one out of the water was Kevin Maurel with 38 seconds ahead of Tim Don, and Jacek Krawczyk. Albert Moreno was fifth at 53 seconds.
The first to arrive at T2 was Maurel with 4: 37 ahead of Arthur Horseau and 6: 14 over Albert Moreno.
In the running race Kevin Maurel He knew how to maintain his advantage to finally take the victory with a time of 3: 53: 05
Albert Moreno, with a consistent running race, managed to climb back to second position, reaching the goal 2 minutes from the winner in a time of 3:55:10.
The third classified has been Arthur Horseau with a time of 3:56:04 and a quarter the british Tim Don
Albert, with this second place has not got the Slot for Taupo 2020