Ironman News
Kristian Blummenfelt and Holly Lawrence beat the World records in the IRONMAN 70.3 Bahrain
He has achieved his third victory in the test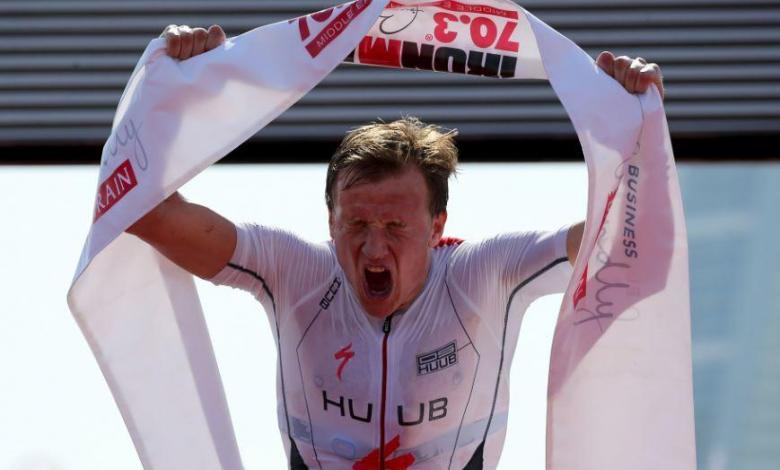 Today the fastest race of the IRONMAN 70.3 circuit has been played, the IRONMAN 70.3 Bahrain where the Norwegian Kristian Blummenfelt He has taken his third consecutive victory where he has also beaten again, as he did last year in this test, the world record in the distance.
He has achieved victory with a time of 3: 25: 11, followed by Daniel Baekkegard (3: 29: 16) and for Casper Stornes (3: 3306) third.
Blummenflet, with 1: 07: 00 in the half marathon has earned him the victory in the segment of the running race.
The times of Kristian Blummeflet
1,9 km swimming: 22: 26 (1 average: 11 min / 100)
T1: 1: 45
90 km cycling: 1: 52: 03 (mean of 48,20 km / h)
T2: 2:09
21 km running race: 1: 07: 00 (3 average: 11 min / km)
Repeat victory and world record
The Norwegian has already broken the world record on last year in this same test, with a time of 3: 29: 04 with Norwegian triplet on the podium, Blummenfelt, Iden and Stornes
Holly Lawrence, repeat victory with world record
In the female category the victory has been for Holly Lawrence, which also repeats its third victory in the test with a time of 3: 52: 51 followed by Jodie Stimpson (3: 55: 53) and for Clarire Hann (3: 55: 51) occupying the third final position
The times of Holly Lawrence
1,9 km swimming: 23: 16 (1 average: 13 min / 100)
T1: 1: 50
90 km cycling: 2: 04: 13 (mean of 43,47 km / h)
T2: 1: 58
21 km foot race: 1: 21: 35 (mean of 3: 52 min / km)
With this time Holly Lawrence beats the world record in the distance, beating the time she had Bright Frederiksen with 3: 55: 50 in this test, Challenge Barein, from 2014