The previous men's IRONMAN World Championship Hawaii
Eneko LLanos will participate for 13º time in Kona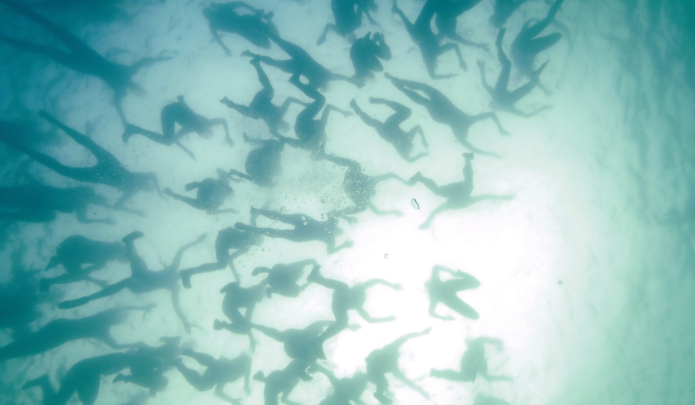 This next Saturday 12 in October will be held a new edition of the IRONMAN World Championship in Kona (Hawaii).
As every year, in the starting line there are the best triathletes in the specialty. On this occasion we will also have Spanish 3 with Eneko Llanos, Clemente Alonso y Gurutze Frades.
Eneko will participate for 13º time in the triathlon mecca while Clemente and Guru will do it for the fourth time.
You can check the following link previous female
As for the victory favorites, the options are several.
Patrick Lange
Winner of the last two editions is one of the top candidates and holds the record of the race achieved last year.
He has trained like the last years in Texas with heat and will always be one of the top favorites.
Jan Frodeno
Winner in 2015 and 2016 comes to Kona undefeated and in great shape. This year at IM Frankfurt he dropped below 8 hours and is one of the best riders, so if they reach T2 in the top positions, he will surely be fighting for victory.
He did not participate in 2018 and in 2017 he withdrew due to injury and arrives wanting to get his third world title. In this article we analyze your options
Sebastian Kienle
He is another of the favorites for victory, winner in 2014, he retired in 2018 due to an Achilles tendon injury, he comes to date with a great season behind him, with victory in The Championship and a second place in the IM Frankfurt, where he went for a run with Jan Frodeno. Kienle couldn't keep up with him, but it is true that he had a foot injury when a glass was nailed in T1.
In the 70.3 World Championship he had a bad swim and a good cycling and foot race. If you manage to reach T2 in the lead, you will surely be fighting to be at the top.
Alistair Brownlee
It will also attract the eyes of all, in what will be the year of his debut and where he has won in sprint distances, Olympic, 70.3 and IRONMAN in his debut.
If you run with your head and don't give it your all on the bike, you could have a chance of fighting for medals. IN this article we analyze your options.
Lionel Sanders
It is another favorite. He got his Slot "in extremis" in the last qualifying event and arrives in Kona in a great state of form.
If you hold the bike among the best you will have options.
Bart Aernauts
It was second last year where he got his best result in Kona. Its worst segment is swimming since the bike has improved a lot.
If you arrive in top 10 positions thanks to your good running career (sub 2: 45), you could choose to be fighting for the podium as demonstrated last year.
Cameron Wurf
We can't forget the Australian Cameron Wurf, he achieved the record of the cycling segment in Kona last year and this 2019 is presented in Kona with a victory in the past IM Italy where he got the test record.
He is a great cyclist, but he is progressing as a triathlete and can be consistent in the running race. If you get a good advantage on the bike and keep on the run on foot you could have podium options.
David McNamee
He has been third in 2017 and 2018 and this season has not had very good results, but he is a very consistent runner and will have to be taken into account if he arrives at T2 in a good position.
Other trialtetas to consider are Patrick Nilson, Ben Hoffman, Andi Boecherer, Braden Currie, Cody Beals o Eneko Llanos, who comes to the appointment in a great state of shape and could be fighting for the Top 10.
Eneko Llanos
Eneko, will be in Kona once again this year, after he could not participate last year, he got his Slot at IRONMAN Australia where he got the victory.
Also this year he has managed to win at home, in the IRONMAN Vitoria, with his best personal brand with a time of 7: 55: 26 so he arrives at the appointment with good credentials.
With this time it is still the third Spanish faster in completing the distance of 3,8 km of swimming, 180 km of cycling and 42,2 km of running
Clemente Alonso
The Salamanca triathlete Clemente Alonso got last year in the IRONMAN Arizona the Slot to compete again in the IRONMAN World Championship in Hawaii.
Clemente got second place in Arizona with a time of 8: 08: 41 just behind Eneko Llanos that took the victory and that this year will participate for 13º time in the IM Kona.
Clemente with 41 years, he has participated in 3 occasions only finishing one in 2009 where it was 17º where some problems on the bike did not allow him to perform to the maximum (8: 48: 52). The rest of their participations were in 2012 and 2015.