Ironman News
The PTO wants to buy the IRONMAN franchise
Contacts are being made with the multinational WANDA with the intention of acquiring IRONMAN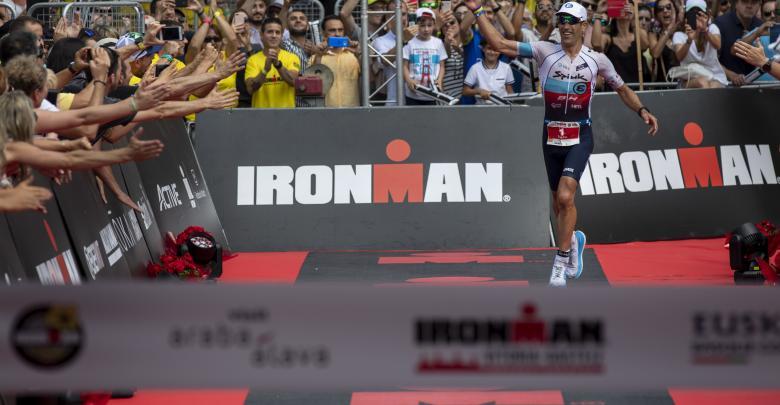 La Professional Triathlon Organization (PTO) has announced that contacts are being made with the multinational WANDA with the intention of aacquire IRONMAN and all its assets.
From the web 220triathlon They have interviewed Sam Renouf, CEO of PTO, to learn more about the decision and what it means for the triathlon.
They intend to inject money into encourage production, the promotion of sport and even a health insurance for professionals
Why did the PTO make the decision to try to buy IRONMAN?
Since Providence Capital Partners It first charged WTC with a debt of $ 200 million and prepared for sale, the business has been deprived of investments. When WSG acquired WTC, it loaded the transaction with additional debt, restricting any ability of dedicated management to invest and promote the business.
Our goal in acquiring Ironman's assets is Free him from this excessive debt burden.
We are in talks with partners for iInject a healthy portion of capital into the business to reduce interest payments and increase investment in things like promotion, production, career standards and cash prizes, and maybe even a Health insurance program for professionals.
I must admit that something is wrong when athletes like Matt Russell and Tim Don are reduced to GoFundMe pages and donations from charitable sponsors to pay medical bills after bicycle accidents at a World Championship event.
It's really heartbreaking to see it and to be honest we are a little surprised that the community is not more upset about this.
Has there been any sign from Wanda that they want to sell IRONMAN?
While we have not received any open signals from Wanda prior to our letter, our bankers, North Point advisers, have reviewed the WSG financial statements and the performance of the IPO, and They have advised us that this is an opportune moment To start the discussions.
We send our letter and publish it publicly, we will not be allowed to comment on any ongoing negotiations.
You never know how these things work. By acting through a collective body like the PTO, professionals are able to provide significant value to our partners and support and grow the sport we love.
It is about the athlete's self-determination. Our sport is mature and financially large enough that the PGA Golf Tour and ATP Tennis, PTO, with or without Ironman, will begin to take responsibility and control of the direction and economy of the sport, and will continue to reinvest that economy. .
If successful, what will this mean for professional athletes?
This is the first step in the logical path for self-determination of professional athletes in our sport, but we believe that this will not only benefit the elite: we believe that we can raise the profile of the triathlon for all those interested in our sport (sponsors, age) Age groups, other event organizers.
We believe that IRONMAN is an incredible brand and business and we want to guarantee its longevity and success in the future.
Prize money is an important component and cannot be ignored (as an example: the Kona award portfolio has experienced zero growth in the last 8 years even though age group income increased by 66%), but the path to athlete self-determination continues far beyond that, from contribution to schedules, regulations, sponsor engagement, promotion, Uniting to ensure our sports success.
And how will this affect Age Group careers?
Our sport is unique in the sense that professionals and age groups they run in the same competition and at the same time, so we want that lThe age groups have a voice with us while we play the sport we all love so much.
How does this impact Challenge and your relationship with them?
Zibi and Felix and the entire Challenge family have been great supporters of the PTO and professionals from the beginning, and we will continue to be great supporters of them.
We believe that sport has not benefited well from the 'rivalry' between IRONMAN and Challenge, andBecause we believe that the existing operations of the organizations are quite compatible and that we would try to work with Challenge and they will be a great asset to help the sport prosper.
While we will have strategic financial partners, the PTO itself is a non-profit entity, which means that we cansign resources to other organizations in the triathlon community that we think they are looking to benefit the sport.