Ironman News
IRONMAN VIRTUAL CLUB is officially launched, with a free race to test it
To celebrate the launch of the platform, IRONMAN VR1 will be open to all athletes for free.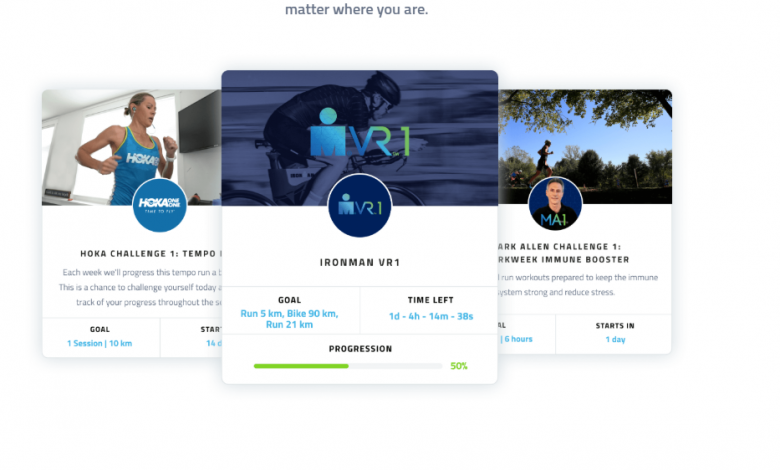 The IRONMAN Group has officially launched the platform IRONMAN® Virtual Club ™ (VC ™) for athletes around the world.
As IRONMAN's global platform, IRONMAN VC offers athletes a new experience to train, compete, win and celebrate their achievements with athletes from anywhere on the planet.
Characteristics of the IRONMAN Virtual Club
How to connect?
What applications is it compatible with?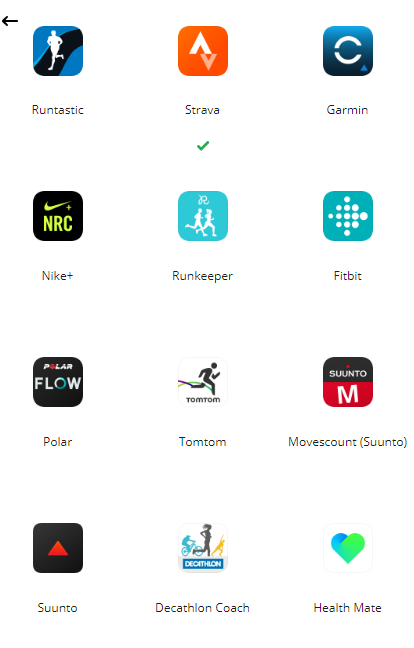 Athlete Control Panel
This is the athlete's base of operations within the IRONMAN Virtual Club.
Athletes can record their training, view their upcoming IRONMAN® Virtual Racing Series ™ (VR ™) events and challenges, and view badges they have already achieved.
Events
It encompasses the recently announced IRONMAN Virtual Racing Series virtual races and IRONMAN VC Challenges challenges.
Athletes will be able to see the list of IRONMAN VR events and formats, as well as the challenges proposed by IRONMAN U trainers and those of global IRONMAN sponsors.
IRONMAN VR1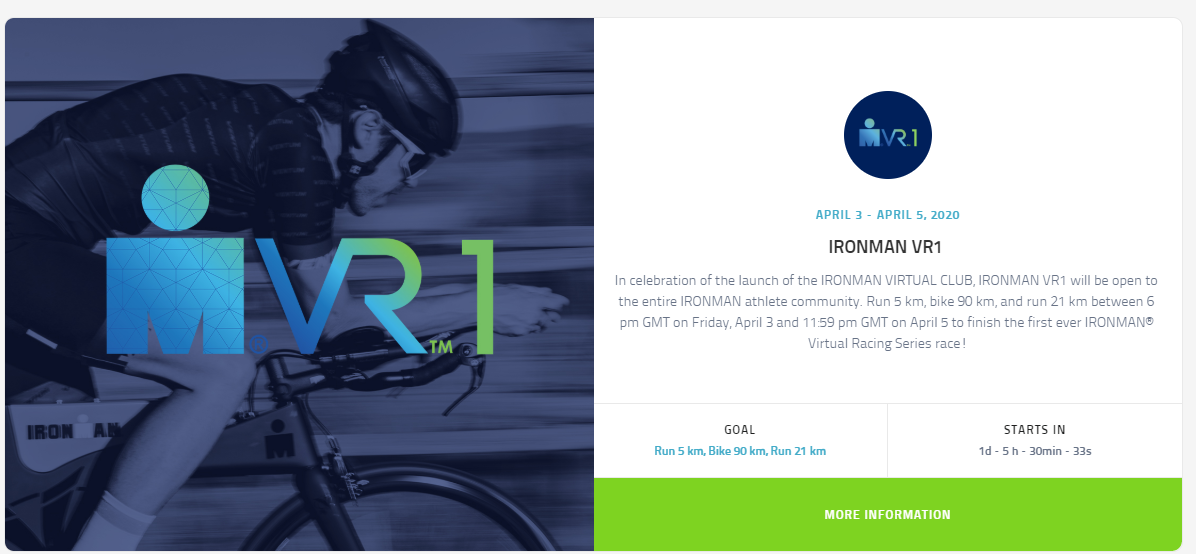 To celebrate the launch of the IRONMAN Virtual Club, the inaugural IRONMAN virtual race, IRONMAN VR1, will be open to the entire community of athletes for free.
IRONMAN VR1 will consist of 5 km of foot race, 90 km on top of the bicycle and 21 km of foot race. Segments can be completed in any order, but each segment must be completed in its entirety during one session.
Athletes can register for IRONMAN VR1 once they log in to their existing IRONMAN account or they can create a new account in the IRONMAN Virtual Club for free.
IRONMAN VR Pro Challenge
Professional athletes will also compete in IRONMAN VR through the IRONMAN VR Pro Challenge, a face-to-face professional competition.
For the first IRONMAN VR1 showdown, four professional women will compete on Saturday while the boys will compete on Sunday.
All athletes must complete the same race segments defined in the open competition for Age Group athletes.
The cycling segment will be broadcast live on the IRONMAN Now page on Facebook Watch.
Professional athletes will use Rouvy to compete against each other while pedaling the IRONMAN® 70.3® Boulder circuit.
Challenges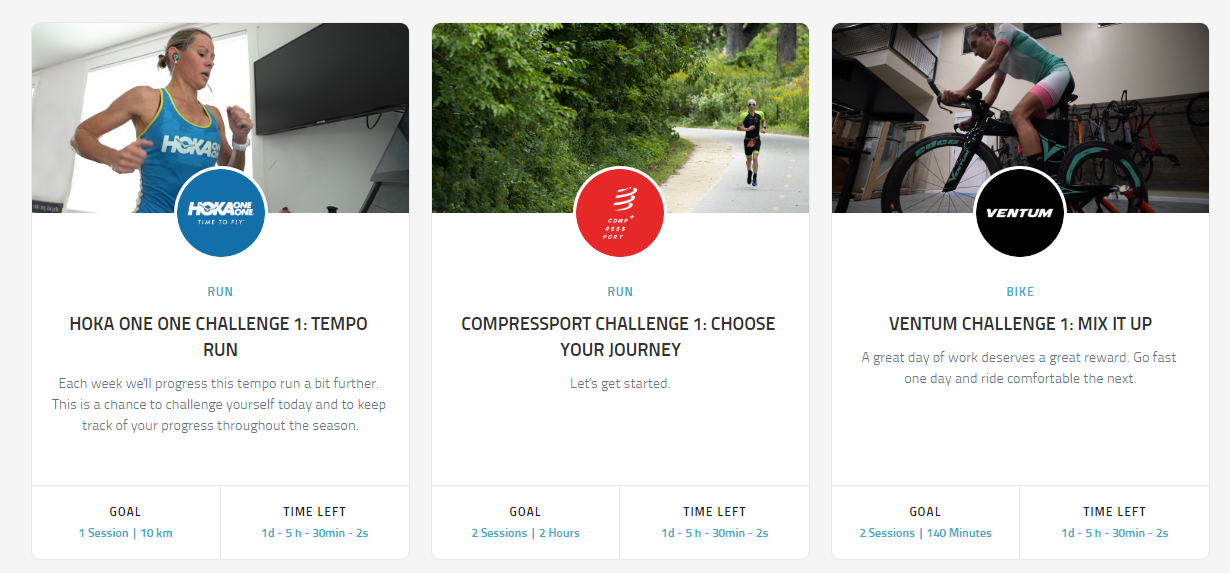 They will also be able to compete while learning from some of the best athletes
With the challenges set by IRONMAN U coaches Mark Allen, Matt Dixon, Lance Watson and Dave Scott, athletes will receive tips and great workouts that will help them train in the best way for their next race.
Sponsor challenges like ROKA, HOKA ONE ONE, Ventum, Santini, and Compressport also provide a fun format for them to have a chance to win prizes.
IRONMAN +

The meeting point for all those athletes who need information about the process to become an IRONMAN.
Includes featured videos and articles on fitness, nutrition, competition, swimming, cycling and running. Athletes will find everything they need to get inspired and achieve their goals.
Coaching

The Coaching section provides content, focused on two custom apps, designed to provide athletes with the resources they need to achieve peak performance during the race.
IRONMAN Coaching by Final
Surge brings together the collective experience of our global community of IRONMAN U certified trainers.
They will share training plans, resources and tips that will help athletes prepare for their races.
The IRONMAN Training Companion Powered by PKRS.
By giving athletes access to keys to training, nutrition and strength; always with the guidance of an online coach.
This experience provides athletes with the knowledge of the IRONMAN World Champions, Leanda Cave and Jan Frodeno.
Rewards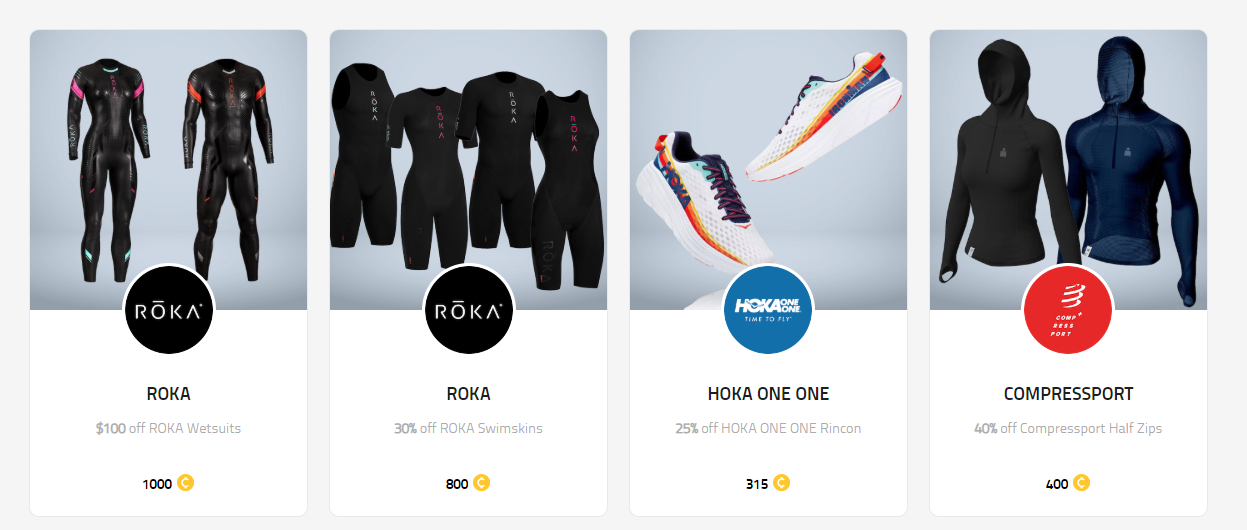 The more athletes compete and train, the more points they will earn.
Points are earned for distance traveled (not time) and accumulate throughout the year.
In addition, the results are displayed so that athletes can compare against each other.
Points are also converted into credits, which can be redeemed for rewards shown in this section of the platform.
Watch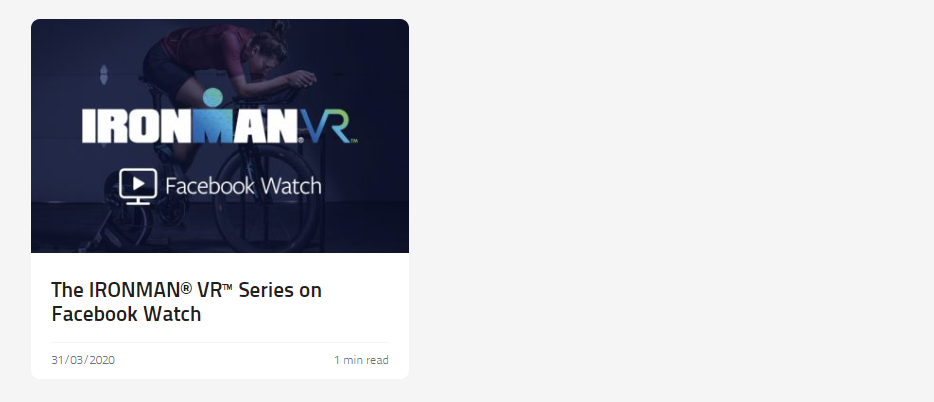 Present IRONMAN VR on the IRONMAN Now channel on Facebook Watch, and will include racing highlights and highlights.
Every weekend of events, a special program will be held on Friday, and live coverage of professional athletes and some Age Group athletes will be offered on Saturday and Sunday.
More information: https://www.ironmanvirtualclub.com/