Ironman News
Lionel Sanders wins the IRONMAN 70.3 Indian Wells
The Canadian triathlete has achieved his second consecutive victory in the test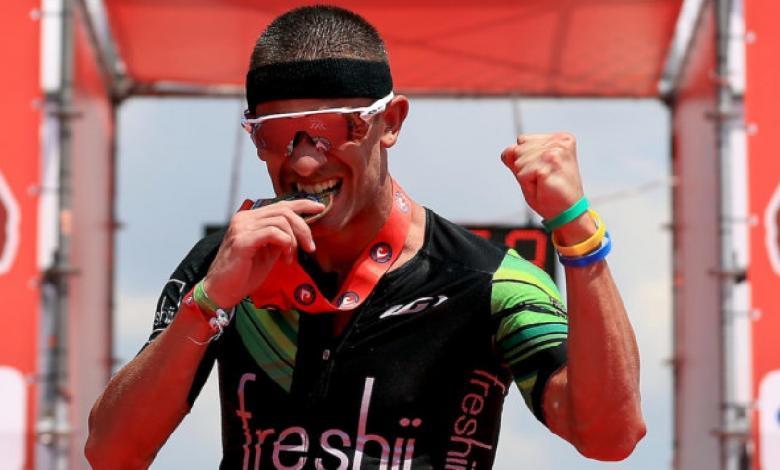 Today the second edition of the I has been playedRONMAN 70.3 Indian Wells where the canadian Lionel Sanders he has achieved victory
The first to emerge from the water was Eric Lagestron with Miki Taagholt and Jason West within 10 seconds. Sanders started 17th at 2:57 from the head of the race.
In the cycling segment, Sanders gradually recovered time to pass at kilometer 40 and third, 39 seconds behind the leading duo.
In the final part, Sanders with a strong pace overtook the leaders and went solo arriving at T2 with 1:36 advantage over Lagestron and 3:31 over Johbstone.
In the foot race Lionel Sanders continued to increase his lead to win with a time of 3:43:36 followed by Eric Lagestron (3: 47: 46) and for Miki Taagholt (3:51:36) occupying the third final position
With this victory, Sanders returns to the top of the podium after winning the IRONMAN 70.3 Los Cabos on November 4.
The victory in the women's category has been for Paula Findlay with a time of 4: 07: 37 followed by Alissa Doehla (4: 15: 07) and for Chealse Sodaro (4:17:48) occupying the third position
Sanders times
1,9 km swimming: 26:37 (average 1:23 min / 100m)
T1: 1: 55
90 km cycling: 2: 00: 49 (average of 44,6 km / h)
T2: 1: 47
21 km run on foot: 1: 12: 31 (mean of 3: 26 min / km)
Your next goal is the Challenge Daytona
The Canadian does not stop, next weekend he will participate in the Challenge Daytona, where he will meet Pablo Dapena, who will participate in the last test of the season.