Lionel Sanders wins the Ironman 70.3 Indian Wells
The Canadian triathlete finishes the year with a victory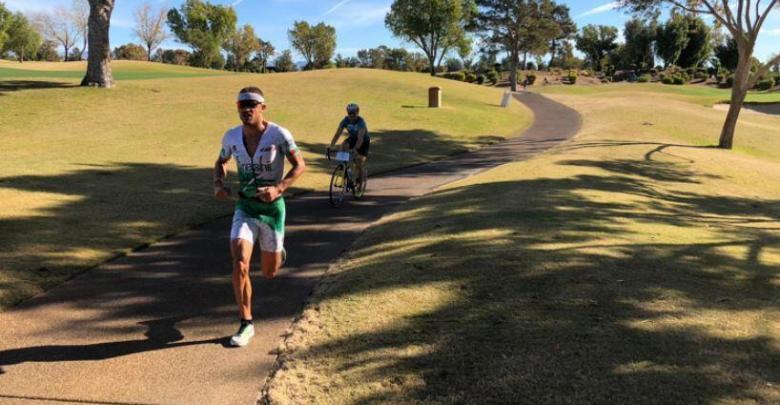 The Canadian triathlete Lionel Sanders, ends the year with a victory and the pass for the Ironman World Championship 70.3 The 8 and 9 of September of 2019 will be held in Nice.
Today, the first edition of the fair has been held in Indian Wells, California Ironman 70.3 Indian Wells where Lionel Sanders has won.
The test that began at 7 in the morning (16:00 p.m. Spanish time) did it with the 1,9 km of swimming where Matt Franklin was the first to start with Dylan Gillespie, Andrew Keily and Antonio Villardaga. Lionel started in ninth position at 2:16 behind the head of the race.
In the 90 km of the cycling sector, Lionel was closing the gap to go to the head of the race at km 60, finishing the sector in second position 7 seconds behind Kennet Peterson. In the 21 km of running on foot Sanders was the great dominator, going on to lead the test in the first kilometers together with Joe Gambles who little by little was surpassing him second by second.
On the way through the 10 km Lionel Sanders was leader with 28 seconds on Gambles, so that finally it obtained the victory with a time of 3: 45: 59. The second in goal was Joe Gambles (3: 48: 16) followed by Kennet Peterson (3: 50: 40) occupying the third final position
The test offered 30 classification slots and a cash prize of 25.000 $
Lionel has had a good year 2018, removing his participation in Kona where he was 30th. The Canadian has achieved 5 victories in Ironman 70.3 (Pucon, Ocenside, St George, MT Tembrant and now in Indian Wells.) And The Championship championship for the second consecutive year
Everything indicates that we will see an 2019 with a Lionel eager to shine again in Kona
Photo: Ironman.com