Ironman News
The Spanish 5 sub-8 hours at IRONMAN
3 of them have achieved it in the year 2019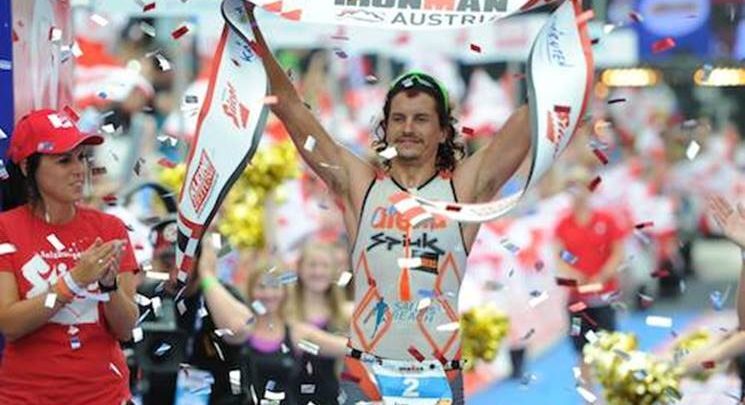 Five Spaniards have achieved get off the 8 hours in an IRONMAN test (3,8 -180- 42) where in addition 3 of them have achieved this year 2019.
The Galician Ivan Raña It has "the best Spanish brand" in an Ironman distance triathlon, it achieved it in 2014, in IRONMAN Austria with a time of 7: 48: 43 what you put as the 11th fastest triathlete in IM of all time at that time.
The second position is for Víctor del Corral with 7: 53: 12 achieved in the IRONMAN Florida in 2013. That was a fortnight to remember since Victor had two consecutive victories in just fifteen days with IM Florida and then the IRONMAN Arizona
Eneko Llanos, in third place was the first to break the barrier of 8 hours in 2011. Was the IRONMAN Arizona but this year he has outdone himself and posted his best time in a franchise test in the IRONMAN Vitoria with a mark of 7: 55: 16.
Javier Gómez Noya he is so far "the best newcomer" in Spanish Ironman distance, the only one to do so under 8 hours in the IRONMAN of Cairns of 2018 with a time of 7: 56: 38
We also highlight the times of Gustavo Rodríguez and Pedro Andújar that this weekend have managed to get off the 8 hours in the IRONMAN Kalmar, although they did not get the Slot for Kona.
Spanish list Sub 8 hours in IRONMAN
| | | | | |
| --- | --- | --- | --- | --- |
| Position | Triathlete | Brand | Competition | Year |
| 1 | Iva Raña | 7:48:43 | IM Austria | 2014 |
| 2 | Víctor del Corral | 7:53:12 | IM Florida | 2013 |
| 3 | Eneko Llanos | 7:55:16 | IM Vitoria | 2019 |
| 4 | Javier Gómez Noya | 7:56:38 | IM Cairns | 2018 |
| 5 | Gustavo Rodríguez | 7:59:25 | IM Kalmar | 2019 |
| 6 | Pedro Andújar | 7:59:48 | IM Kalmar | 2019 |