Marino Vanhoenacker enters the story by winning an Ironman on each continent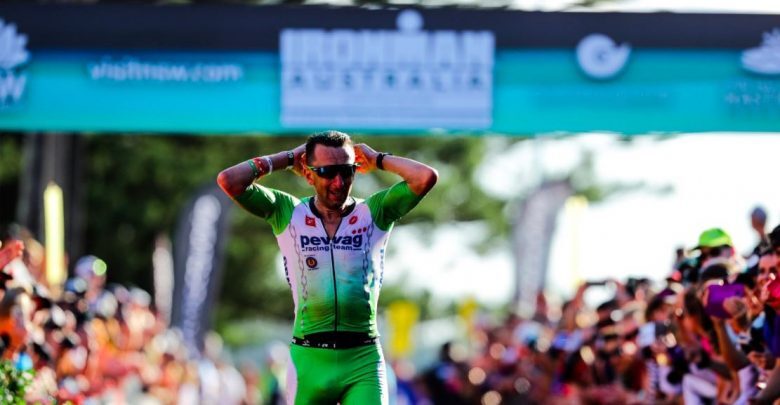 {wbamp-meta name = »image» url = »images / stories / news_08 / marino-Vanhoenacker-ironman-australia.JPG» width = »300" height = »150"}
The triathlete has won this weekend the Ironman of Australia, adding his fifth victory in a different continent, being the first triathlete to achieve it.
With this victory Marino Vanhoenacker has become the first triathlete to complete the Grand Slam winning an Ironman in each of the continents (Except in Antarctica). With the victory in Australia he has added his seventeenth victory at Ironman throughout his career
These are Marino's victories:
Europe (Austria, Frankfurt)
Africa (South Africa)
North America (Florida, Chattanooga, Mont Tremblant)
South America (Brazil)
Asia (Malaysia)
Oceania (Australia).
Marino has achieved the victory in the Ironman of Australia with the record of the test with a time of 8: 14: 38
Marbles Vanhoenacker Marino
2005 Ironman Florida
2006 Ironman Austria
2007 Ironman Austria
2008 Ironman Austria
2009 Ironman South Africa, Ironman Austria
2010 Ironman Malaysia, Ironman Austria
2011 Ironman Austria
2012 Ironman Frankfurt (Euro Champs)
2013 N / A
2014 Ironman Canada
2015 Ironman Brazil, Ironman Austria
2016 Ironman Austria, Ironman Chattanooga
2017 Ironman Mont-Tremblant
2018 Ironman Australia
Photo: @BinkMarino