Ironman News
Medal Standings IRONMAN 2015 World Championship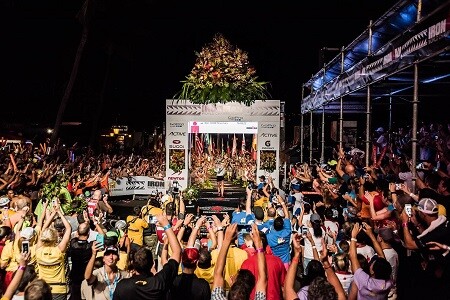 In this article we want to make a simile of the great championships of the sport like the JJ.OO or world-wide of athletics, and we have elaborated a table of honor with the top3 of all the categories and the medalleros, as much by sexes as the general medals table of the competition.
As expected, U.S.A., the country where the Ironman was invented and the one with the most athletes contributing to the World Cup has been the clear dominator with a total of 25 medals (11 Oros, 6 Platas and 8 Bronzes), followed by Germany with 10 (4-2-4) and Australia with 9 (3-3-3). Gran Bretana he has also achieved 9 medals, but only one gold (1-4-4) so Switzerland with 5 (2-3-0) it advances in the general computation to have more Oros. These 5 countries have taken almost the 80% of the medals (59), the remaining 17 have been widely distributed among 12 countries.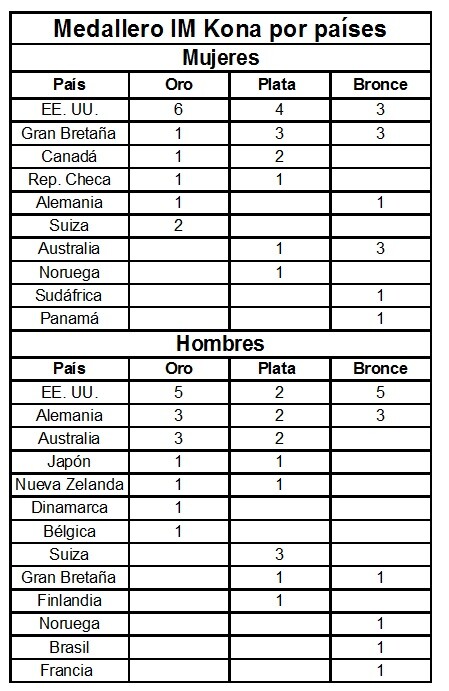 The "Gordos" awards have been for Germany and Switzerland, winners in the PROS categories with Frodeno and Ryf. In addition, it should be noted (as quoted by Pablo Dapena on twitter) the German potential in men. If the TriArmada is the best selection in ITU, the teutons are in IM with 4 men top10 (in addition to the 1º and 2º), with Malte Brurns as the best GG.EE and also in women with Katrin Esefeld as me GG.EE. of all the participants.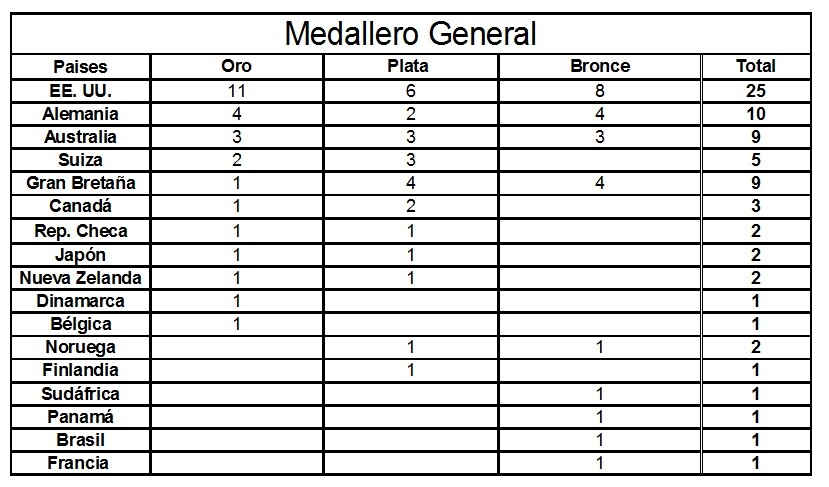 Regarding the female category, US dominance has been overwhelming, with 6 gold, especially thanks to its veteran girls who have won the gold of all categories from 45-49 to 70-74 (with the exception of 65 -69). The rest of the categories have been won by different countries without repeating any of them. Finally we must highlight the American triplet in the most veteran category 70-74, where they achieved gold, silver and bronze.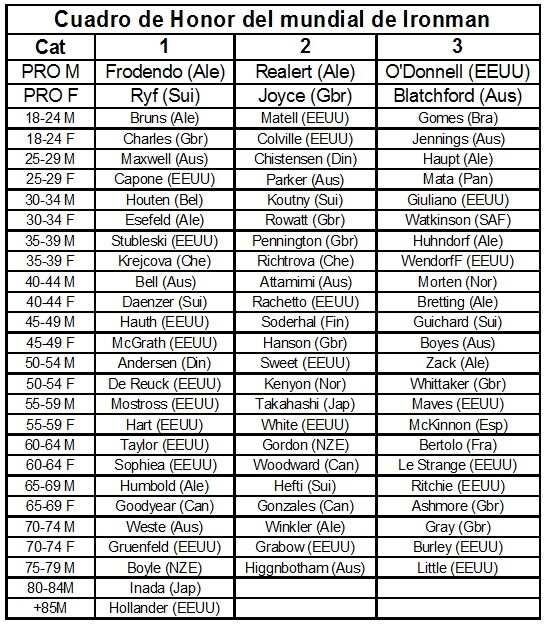 In the men's category the medals have been more distributed in general, just as in women the USA has been the first country with more medals and golds (5), but Germany and Australia have also taken a good pot with 3 gold each. In the men's box, the American Hollander shines with his own light, the first world champion in category + 85 years who managed to be a Finisher in Kona ... and with that slot for 2016 where he surely returns to try to overcome this record of seniority.
Juan José Martí Navío @jjnavio
Photo: Nils Nilsen / IRONMAN
You may also be interested in this