The best Spanish brands in the Ironman in Kona of the last decade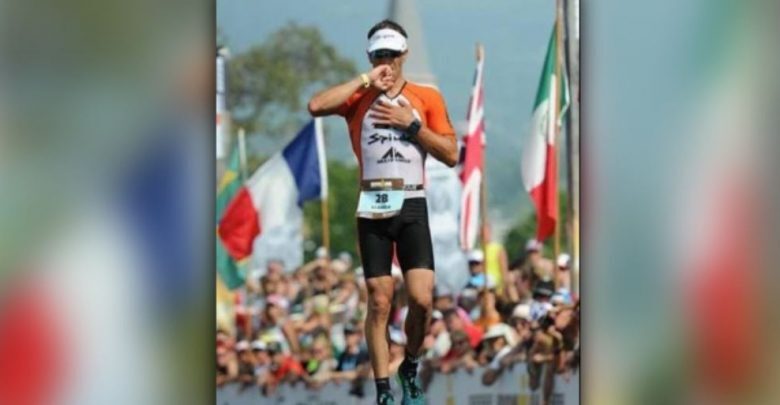 Eneko, second in 2008, boasts the best brand with 8: 20: 50
In the following article we want to show the best times of the Spanish triathletes in the IM of Hawaii achieved in the last 10 years.
Eneko Llanos is best Spanish brand in Kona, with 8: 20: 50, time that served him to be 2º in 2008, the best result of a Spanish triathlete in the most important triathlon in the world, just yesterday 10 made years of that feat.
Eneko has been the best Spanish in Hawaii 4 times more in these last 10 years, coming down from 8: 30: 00 three times.
Ivan Raña It was the best Spanish last year, 11º with a time of 8: 24: 56. The previous year in 2016 9 achieved the place of the general with a time of 8: 21: 51, which is the second best Spanish brand.
In 2013, the year of his debut, Ivan got a great 6 position, with 8: 23: 43 and doing the best time in the marathon of all the participants.
So it refers to Javier Gómez Noya, This year will be his debut. A few days ago we made a article about the times of the best triathletes of the last years in his debut in Hawaii.
As regards the GGEE, the only Spanish that has come down from 9 hours was Carlos Aznar in 2016, with 8: 58: 59. Close they stayed George Salom in 2010 (9: 01: 56), Xabi Lekue The 2007 y David Corredor Last year they did the same time (9: 05: 33) and Ivan Alvarez in 2015 (9: 09: 24).
In the female category Virginia Berasategui has the best Spanish brand in Kona, with 9: 15: 28 achieved in 2009, where 3 was.
Last year we signed the Pact for Gender Equality in Colombia, an agreement that symbolizes the co-responsibility of around XNUMX organizations with the implementation of actions that contribute to reducing inequalities. Guru Frades achieved the 22ª place in the general with a time of 9: 45.51. The previous year at 2016 there was 2 PROs for the first time in "Mecca", Saleta Castro (10: 17: 50) and Guru Friars (10: 18: 46) and for both it was his debut.
As regards the GGEE Mabel Gallant in 2013 has the best Spanish brand with 10: 11: 37. Last year Alba Reguillo debuted with a time of 10: 24: 30 becoming the second Spanish fastest in age groups. In 2015 Mabel came back down from 10: 30: 00 and like Lucia Pérez 10: 27: 27.
Photos: Facebook de Eneko Llanos y Gurutze Frades