Ironman News
7 winners of the Ironman Lanzarote seek to revalidate their victory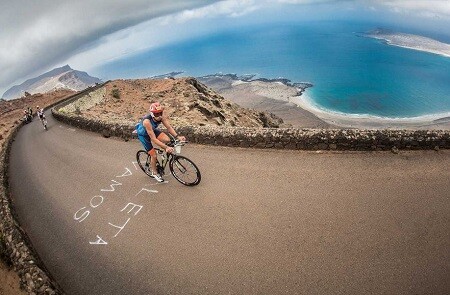 {wbamp-meta name = »image» url = »/ images / stories / news / ironman-lanzarote-270815.JPG» width = »300 ″ height =» 150 ″}
1.600 triathletes will meet this Saturday at the XXVI edition of Ironman Lanzarote where Victor del Corral, Carlos Lopez and Saleta Castro lead the Spanish triarmada
This coming Saturday 20 of May will be played the XXVI edition of one of the most important triathlons in the World, the Club La Santa Ironman Lanzarote
This edition will be special since we will be able to see the winners of the test on the starting line at 7, as they are Jesse Thomas winner in 2016 and the only triathlete in history who has managed to beat Jan Frodeno in an Ironman with Sebastian Kienle and Ben Hoofman in Kona 2014, Tine Holst: (2016) Alessando Degasperi (2015) Diana Riesler (2015) Romain Guillaume (2014) Lucy Gossage (2014), y Víctor del Corral (2012).
As for the Spanish, this year we will have one of the most numerous performances in history with 10 participating in the professional category.
Víctor del Corral (winner of 4 Ironman) and Carlos López (current champion of Ironman Mallorca) are the main Spanish tricks for the victory ". Besides them Peru will be Alfaro, Fernando Dominique, Iván Tejero, Victor Rodriguez, Josep Viñolas y Xavier Torrades, these last two triathletes, are among the ten fastest Spaniards in an Ironman distance triathlon.
In women will be in the exit for the sixth consecutive time the four times top7 in Lanzarote Saleta Castro and next to her her friend Patricia Bueno, double kona finisher in age groups that this 2017 will compete in the PRO category. You can consult some curiosities of the test in this articulo
As for the records of the test, they show them Timo Branch (2005) with 8: 30: 34 and Paula Newby-Frazer (1995) with 9: 24: 39 winning 3 times of the test (1994, 1995 and 1997)
The test will start at the 7: 00 (8: 00 in the peninsula) with the departure of professionals on the beach of Puerto del Carmen, where they will travel 3,8 km of swimming in two laps and then face one of the World's toughest Ironman cycling circuits with a positive slope of 2.551 meters crossing the most emblematic points of the island such as the Timanfaya National Park, the Mirador del Haría or the Mirador del Río among others.
Once finished the 180 km of cycling will face the 42 km of running, which this year opens a new circuit with only 2 laps, which will make the race spectacular.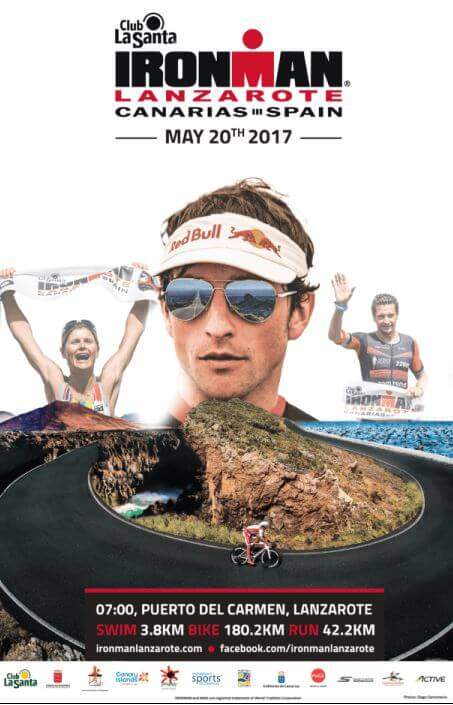 Because this year close to the 50% of the cycle route is closed to traffic, the organization advises the 2 escorts points to follow the triathletes in the cycling segment, one in the 53,7 km of the race and another in the km 93 point.
The test offers 2.000 KPR points for winners and 50 slot for Hawaii in age groups
The test will start on Saturday 20 from May to 7 in the morning, and can be followed live through the official website of Ironman
News sponsored by