Triathlon campus of the official hotel of IRONMAN Cascais (Program)
The Campus program is already known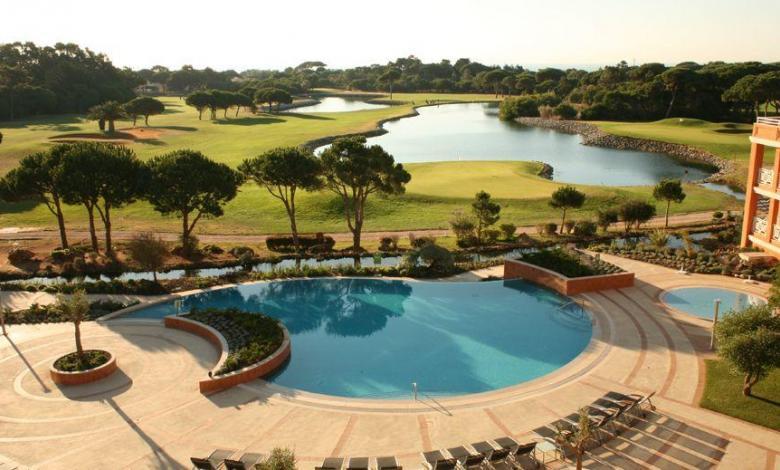 Between September 25 and 27 the official Hotel of the IRONMAN Cascais, coinciding with the dates on which the IRONMAN and IRONMAN 70.3 Cascais were to be held until the date change due to the Covid-19 pandemic.
The IRONMAN Portugal dates for this year are November 7 for the Full and 8 for him 70.3
If you want to know the IRONMAN circuits, the atmosphere and enjoy a "triathletic" weekend in Cascais the Onyria Quinta da Marinha Hotel, organizes a Triathlon Campus offering you this opportunity
In addition, the incredible places where IRONMAN CASCAIS will take place in 2021
Information Triathlon Campus, TRI WEEKEND
Dates: September 25 and 27, it has limited places.
What does this Triathlon Campus offer?
Package, 2 Paxs in Double = 270 Euros
Includes: 2 nights and 3 meals (Dinner 25/09, Lunch + BBQ Dinner 26/09),
SCHEDULE: 2 days of training designed by the professional duathlete and national Triathlon trainer Lino Barruncho
Triathlon Campus Program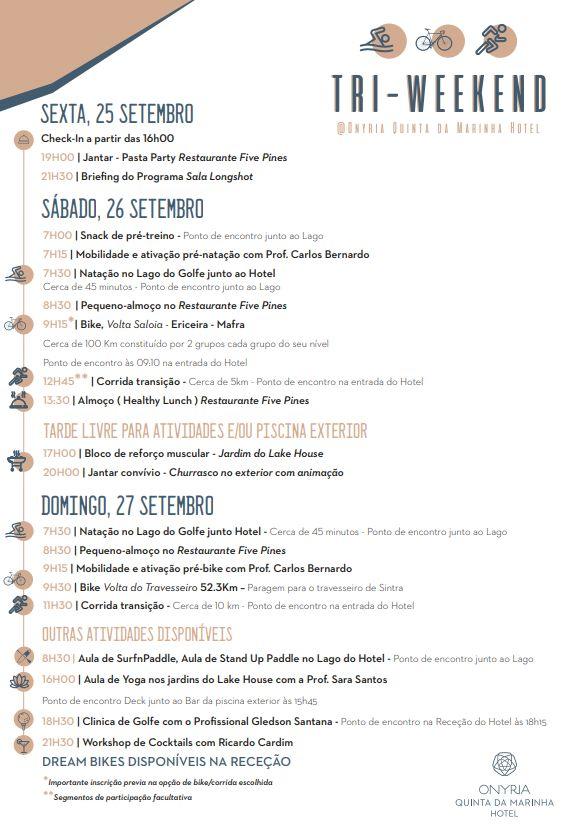 Hotel extras
Free activities for participants and companions, Yoga class, muscle strengthening workshopr and warm-up prior to training / competition taught by sports performance specialist Carlos Bernardo (CABE),
Other alternative activities
Paddle Surf in the lake,
TCocktail aller.
Bike tour Around the area….
Outdoor Poolry Solarium
Further information: www.quintadamarinha.com/en/menu/packages.aspx?IDPromotion=17
Where to reserve?
You can reserve a place for the campus through the following email: reservations@quintadamarinha.com , or over the phone : (+ 351) 214 860 141