Ironman News
Saleta Castro fourth in the Ironman of Malaysia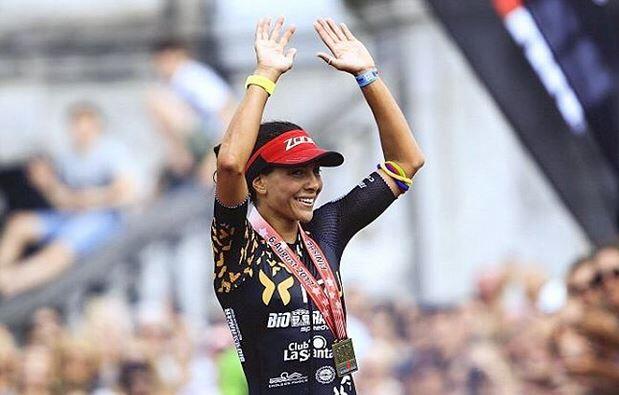 {wbamp-meta name = »image» url = »/ images / stories / noticias_07 / saleta-castro-fourth-ironman-malaysia-2017.JPG» width = »300 ″ height =» 150 ″}
The victories have gone to the hands of two winners of the Lanzarote Ironman, the German DianaRiesler and the French RomainGuillaume.
Eastat dawn a new edition of the Ironman from Malaysia, where the Galician Saleta Castro He has achieved a great 4th place, improving the 5th position in 2015. In the men's category, the best Spanish has been Carlos Aznar who has achieved 8th position.
The competition started at 6:20 am local time with a cloudy sky, without excessive heat around 27º and a relative humidity of 85%. The American LaurelWassner was the first to complete the 3,8 km swim with a time of 55:31 and behind her in second position was Saleta Castro in 56:59. Third in T2 was the German DianaRiesler 40 »from Saleta giving time to a trio together with MareenHufe and ManonGenêt.
From the first kilometers Riesler imposes a strong rhythm on the two wheels that lead him to the lead of the test at km 13,5 where he was already riding alone, leading Wassner by 12 », Hufe 45» and more than 1 ′ the rest of competitors. Riesler continued increasing the advantage little by little and mediated the cycling segment the income on the second, Hufe was 3 ′. Saleta for her part was 4th to almost 10 ′ from the leader.
In the last kilometers of cycling Diana Riesler The advantage continued to increase and he reached T2 with almost 8 ′ over MareenHufe and more than 10 ′ over Manon Genêt.Saleta Castro On the other hand, the second transition came 5th less than a minute from the fourth. The marathon was not going to bring significant changes to the podium, keeping the same positions until the finish. For his part, Saleta made a great segment, placed fourth at km5 and thus ended his 15th Ironman.
Women's Classification
1 - Diana Riesler 9:19:01
2 - Mareen Hufe 9:27:23
3 - Manon Genêt 9:36:14
4 - Saleta Castro 9:38:36
As for the men's competition, the victory has been for the French Romain Guillaume with a time of 8: 32: 53, followed by Jens Petersern-Bach to 3: 49 and from Romain Deisenhofer to 7: 51. Carlos Aznar He has occupied the 8th place with a time of 9:16:46 and Eneko Elosegi it was 10th with 9:32:08
Photo @jamesmitchell5.