Ironman News
Saleta Castro second in the Ironman of Maastricht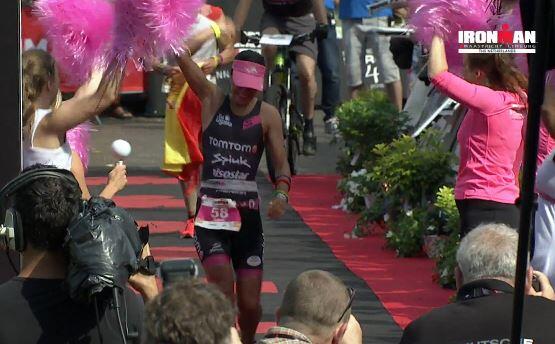 With this second place she is virtually qualified for Kona
Today, a new edition of the Ironman of Maastrich where a huge Saleta Castro has achieved the second place while the victory has been for the American Mary Beth Ellis.
It all started at 7.00 AM Spanish time with the 3,8km of swimming. Saleta 4ª came out of the water with a time of 54: 44 to only 20 '' of the third. In the cycling sector Saleta it went from less to more, during the first kilometers several triathletes left him. The leader Mary Beth Ellis imposed a strong pace and left alone opening a large gap, by the kilometer 90km Saleta it was 5ª to 7 'of the 4ª and to 9' of the podium ... his comeback started here, since in the second part of the bike the Galician was going to cut time.
In the T2 Mary Beth Ellis had half a triumph in her pocket, because the 2ª the Dutch Tineke van den Berg reached more than 20 '. In third position to 29 'was also the local Sarissa De Vris, to 6' of her compatriot Danne Boterenbrod and 5ª was Saleta, who started the marathon to only 2 'of the fourth and 7' of the podium.
The marathon was going to suppose the comeback and feat of the day for the Spanish triathlete. When passing through the 10,6 km Saleta marched 4ª to 4 'of the podium ... and 12' of the second place. From the organization of the Ironman reminded the followers of the "Live Blog" that Saleta was a great runner with brilliant performances in Lanzarote and was making a great comeback.
When passing through the 31 km Saleta had not only reached the third but it was second, had realized the Dutch 3 in only 30km .... I was launched for the best result of his life in IM. Finally victory for an intractable Mary Beht Ellis and second position for Saleta Castro.
With today's result Saleta sum 4645 points, is virtually classified for Kona, although not mathematically because there are still several competitions until the August 20. Remember that with that score always a woman has run in Hawaii.
Photo: ironman.com