Sebastian Kienle and Daniela Ryf the Kings of the Distance Ironman 70.3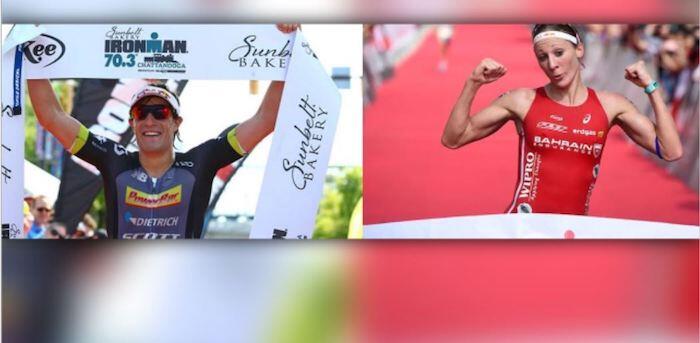 {wbamp-meta name = »image» url = »images / stories / news_08 / sebstian-kienl-daniela-ryf-reyes-iornman703.jpg» width = »300" height = »150"}
The German and the Swiss are today, with data of titles and world medals, the triathletes with the best winners in the Ironman 70.3 world championships
In the past Ironman World Championship 70.3 we could witness the "battle of the century", with the duel between Frodeno, Alistair y Noya who took the podium in the men's category. For its part in the women's event we saw a new recital of Daniela Ryf, with Charles y Haug seconding him on the podium.
Taking as reference the amount of titles and medals in Ironman 70.3 worlds to date of today Sebastian Kienle y Daniela Ryf they are those that present a better palmarés.
The German has two gold medals achieved in 2012 and 2013 and two silver medals in 2015 and 2016.
For its part, the domain of the Swiss is undeniable, with four titles achieved in 2014, 2015, 2017 and 2018.
Who are the best in history in the middle distance?
Obviously it would be a very subjective debate, since you can not compare times and in addition, we must take into account that the IM 70.3 world started to be played in 2006.
What we do have is objective data, for example Noya is the most global ITU has, with 5 while in women the most gold has Emma Snowsill with 3.
As regards Ironman Paula Newby-Fraser he beat 8 times in the Kona, while in men, Scott y Allen they did it 6 times.
In the 70.3 World Championship, 5 triathletes have two golds (Alexander, Realert, Kienle, Noya y Frodeno) but Kienle It is the only one of them with 2 silvers. In women, the domain of Ryf It is overwhelming with 4 gold.
Photos: Daniela Ryf → Jügen Maten, Kienle → www.trifind.com