Víctor del Corral for all in the Ironman Arizona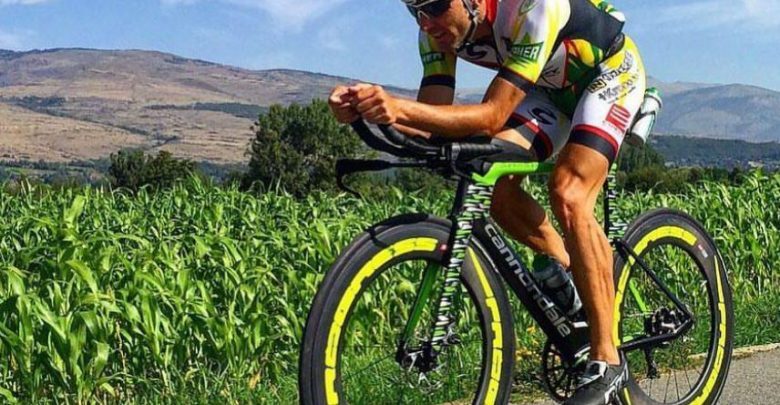 {wbamp-meta name = »image» url = »/ images / stories / news_07 / victor-corral-iornman-arizona-2017.JPG» width = »300" height = »150"}
Víctor del Corral will look for a good result in a test he knows well since in the 2013 year with a time of 8: 02: 00 two weeks after having won the Florida Ironman coming down from the 8 hours.
El Arizona Ironman fastest in the world, there has been marked the 2º best time in history in the franchise, when last year Lionel Sanders took the victory stopping the clock in 7: 44: 29. It is also a test that is good for Spanish triathletes. In 2011 Eneko Llanos He won in this competition where he also became the first Spaniard to lose 8h in an ironman distance triathlon and two years later he was Victor del Corral who won the race and in 2014 Clemente Alonso got the second position staying a few seconds down from 8hs.
The competition consists of 3800m of swimming in the Rio Salado, then 180km of practically flat cycling, divided into 3 turns of 60km and finally the marathon, which will run two laps of 21,1km next to the river in a flat circuit until completing the 42,2km .
The current Ironman world runner-up Lionel Sanders the main candidate to repeat the triumph of last year. Two other Sanders compatriots, Brent McMahon y Jeff Symonds They also aspire to the podium. On the Spanish side, Victor of Pen It is the main trick, part with the number 3 number and surely you are fighting with the best. The other Spaniard who will compete in the PRO category will be Michael Alonso, with the dorsal number 11.
As regards the female competition, the Finnish Kaisa Sali is the favorite, along with the Danish Michelle Vesterby and US Sara Piampiano
Male and female start list

Photos: Facebook Victor Corral