Ironman News
(Video) Iván Cáceres asks his girlfriend's hand after proclaiming himself as IRONMAN World Champion in his Age Group
Ivan got the victory yesterday in his age group 30-34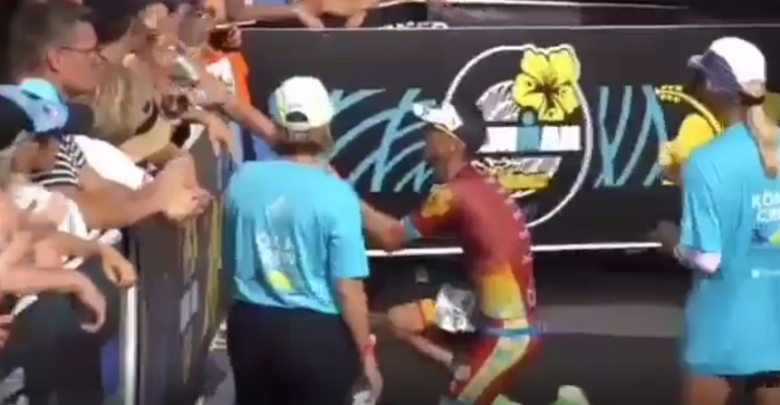 We never tire of seeing the hand requests at the finish line, once the runner reaches the finish line.
This time it has been something special, since the triathlete Iván Cáceres who got the victory in your age group in the IRONMAN Kona, as soon as he finished, he went directly to see his partner and on his knees asked her to marry him.
In the emotional video you can see how he says at the end that he has said yes and at that moment the public starts cheering for them.
A beautiful moment that will remain in the memory of the IRONMAN and the triathletes