Articles Sports equipment
5 swim books with exercises to improve your swimming technique
We collect 5 swim books that can help you improve your swimming technique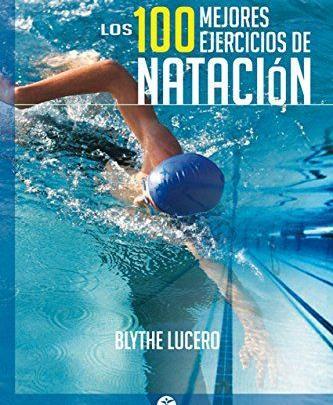 In this article we leave you a compilation of 5 swimming books, where you can find technique exercises, tricks to improve, new forms of training and much more
Swimming better is a matter of swimming effectively. Although a good technique is the basis for good swimming, it is often difficult to isolate technical problems just by swimming a few lengths. Swimming style defects slow swimmers' progression and even cause injury if prolonged.
That is the reason why exercises have become a fundamental aspect of training at all sport levels. Through specific, repetitive execution and immediate feedback from the coach, the exercises teach swimmers to improve their effectiveness and reduce effort.
In The 100 Best Swimming Exercises, Blythe Lucero has compiled the most effective swimming exercises collected over more than 20 years working with swimmers. The book is organized into sections by style: crawl or freestyle, back, breaststroke and butterfly. All the exercises are explained step by step and are accompanied by very useful drawings.
In each section, the exercises are organized into subsections that focus on body position, kick, stroke, breathing, lever action, and coordination. Operating from start to finish, it is possible to improve the technique of one style and then move on to the next.
The recap tables help swimmers identify problems and make changes. Underwater and surface photographs provide swimmers with optimal images to emulate with practice. The 100 Best Swimming Exercises are an excellent tool for swimmers of any level in their quest to swim better.
All styles, all skills for successful swimming Technique is critical to swimming performance. Whether in the pool or in open water, both coaches and swimmers know that the efficiency of getting into the water and moving is equivalent to milliseconds of improvement; milliseconds that make the difference in a competition.
That's where this book offers help. It includes 176 exercises to perfect your strokes, correct defects and improve your sensations in the water. In addition to mastering the four styles of competition, you will learn the basics of body position, paddles, starts, turns and arrivals.
You'll even find an open water exercise section and resistance band exercise sessions for dry running. See for yourself why this book should be on the shelf of every self-respecting coach and swimmer. It describes with great precision all the styles, all the skills and everything you need to be a successful swimmer.
Total Immersion is a swimming program that teaches how to move in the water with the ease of movement of Olympic athletes.
This book is the guide to swimming freestyle that combines technique and practice in the same spirit as yoga and tai chi. It is a book for all swimmers from the novice to the veteran.
In Swimming. The secrets to swimming faster Sheila Taormina 4-time Olympian, gold medalist and triathlon world champion, reveals the swimming technique used by the world's fastest swimmers.
Many swimmers and triathletes neglect the keys to speed because they are distracted by counting strokes, perfecting their body posture, or trying to glide excessively.
Sheila Taormina is based on simple scientific principles and with the help of photographs
Swimming treaty. From initiation to perfection is a guide to teaching swimming. Exercises are introduced to familiarize the student with the environment and thus master flotation, breathing, gliding, propulsion and immersion.
Then for each swimming style a historical introduction is presented, the official tests are indicated, the technique and the fundamental points of the style are described, the learning sequence is explained, methodological advice is offered