5 reasons to choose a Bkool Roller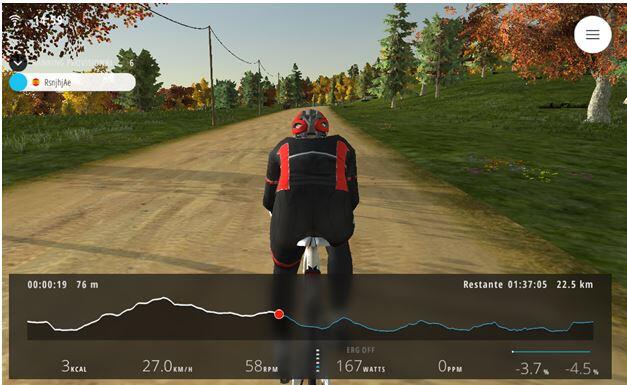 Bkool is the most complete option for your training. With it you can choose between different options, routes, workouts, velodrome or video lessons, as well as being able to train "virtually" with thousands of athletes from all over the world.
With Bkool, in addition to do not lose shape in the winter, you will train in a fun way since you can train doing the most famous cycling routes O well Compete with other users to see who is the strongest.
1º- 4 training options
Bkool is not just a roller, it is much more since it offers you 4 ways to train to become your great ally.
Train alone or against real rivals. Choose what you want to see, video, 3D or route on the map. Feel the strength of the elements thanks to Real Weather technology.
Classes
The best indoor cycling instructors You have designed different types of classes so that you can achieve your goals.
Workouts
Our structured trainings designed by professional instructors They will easily help you achieve your goals in a way. Create your own workouts to suit you and watch how you evolve each day
Enjoy with another type of cycling. Compete in the classic tests and challenges other cyclists against time or distance.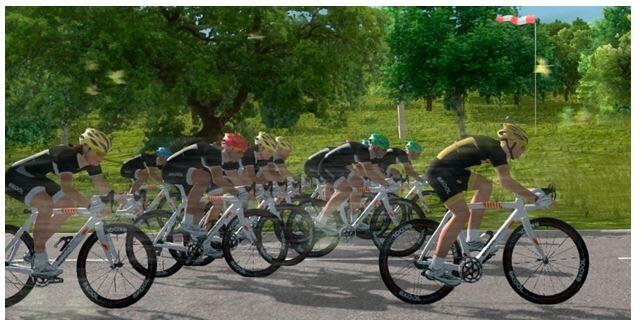 2º Demanding
The roller can reach up to 1.200W power and play pending up to 20%, thanks to its intelligent adjustment for slopes, With Bkool you can give it your all in training.
3º Silent
It is a silent roller, where it has a noise emission of 68 dB at a run of 30 km / h. To give you an idea, a conversation between people varies between 40 and 80 dB.
4º Upload your own Routes
Your Bkool profile allows you upload a GPS file, the video of your training or you can also manually generate it by defining distance and slope.
In addition, you will be able to record the training routes and upload them, and then train them thoroughly from your home.
5º Group Training
Thanks to its online community, You will be able to train "virtually" with thousands of athletes from all over the world.
The 2 Bkool Models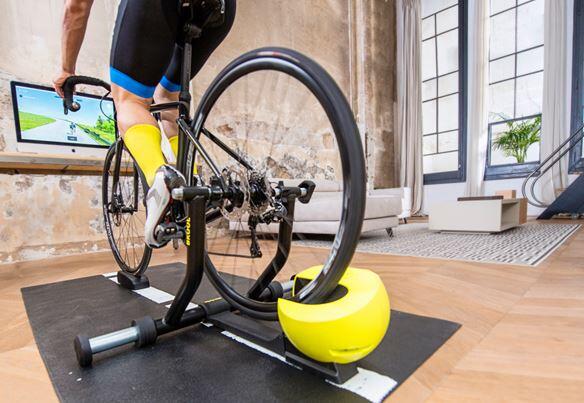 El Bkool Smart Go, is the Smart roller at the most competitive price. Train like a professional and live an experience of maximum realism, but if you want to go a step further choose the Bkool Smart Pro2platforms, best selling smart roller. Now quieter where you can reach a power up to 1.200 W and play slopes of 20%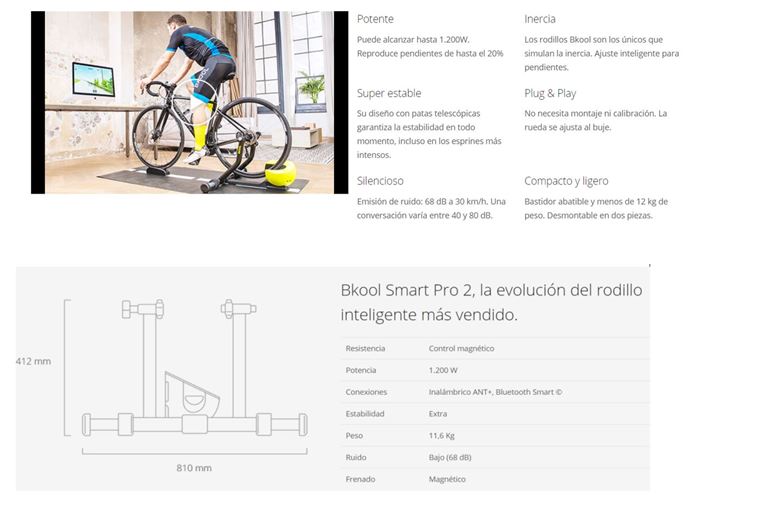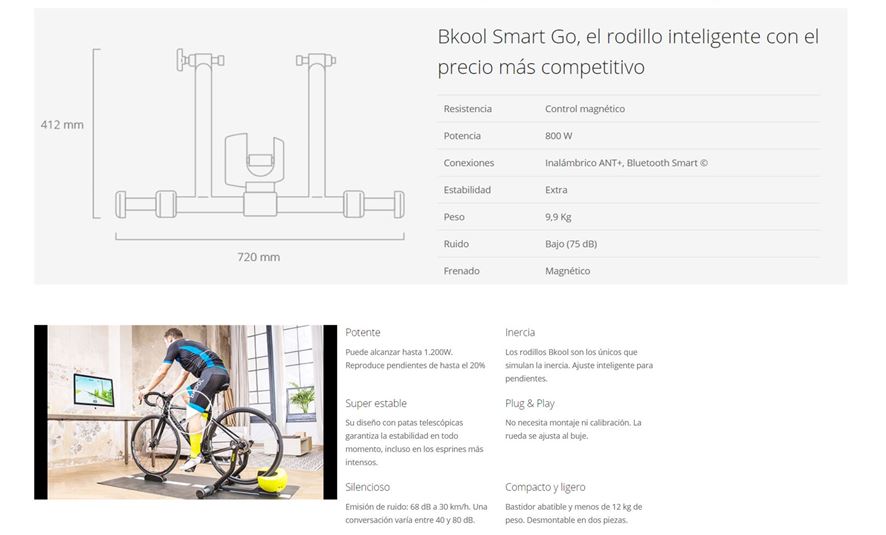 Further information: http://www.bkool.com