Articles Sports equipment
Try the Skechers Go Run Pure
If you are looking for a comfortable shoe, for neutral runners the Go Run Pure are ideal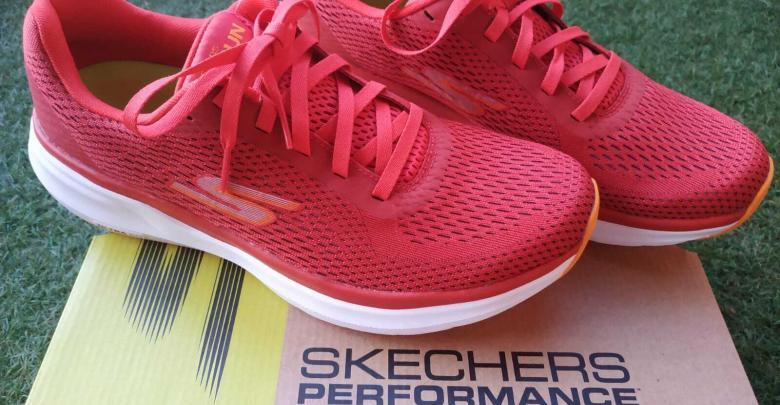 After the analysis we did with the Go Run MaxRoad 3 , now our Skechers friends have sent us the GO Run Ultra Pure Now that we have put them to good use, we will describe the pros and cons of this shoe.
The first thing that stands out is its weight, 227 grams for a size 42 . They are some neutral shoes ideal for training and short competitions. As in all Skechers, when you slip on your shoes you feel like you are putting on your house slippers, which gives a pleasant feeling of comfort
These shoes, has the UltraGoTM damping technology , making it light and very comfortable. Also has no seams This will prevent chafing and guarantees breathability and comfort when riding with them.
It has a reinforced tongue for a more secure fit
Another detail that stands out is its parametric sole, light, very flexible and with reinforcements offering full surface traction for a greater traction and duration
All these technologies favor a more natural footprint, something important if we are looking for comfort in training.
Its ideal for neutral tread runners, for quick workouts
Technical characteristics
Weight: 227,6 g per shoe in men's number 42
6 drop mm
3,8 cm heel
Ultralight and effective cushioning ULTRA GO ™
Light web parametric sole
seamless breathable mesh
Lace-up front
Reflective details
3 colors (Red / Orange, Blue / Lime, Black / Blue)

In conclusion
If you are looking for a comfortable shoe, for neutral tread runners, with low weight and for training or short distance races, the Skechers Gorun Ultra Pure are ideal.
They are designed for medium weight athletes, with average times between 5: 30 / 4:30 min / km