Zoggs accessories to give away this Christmas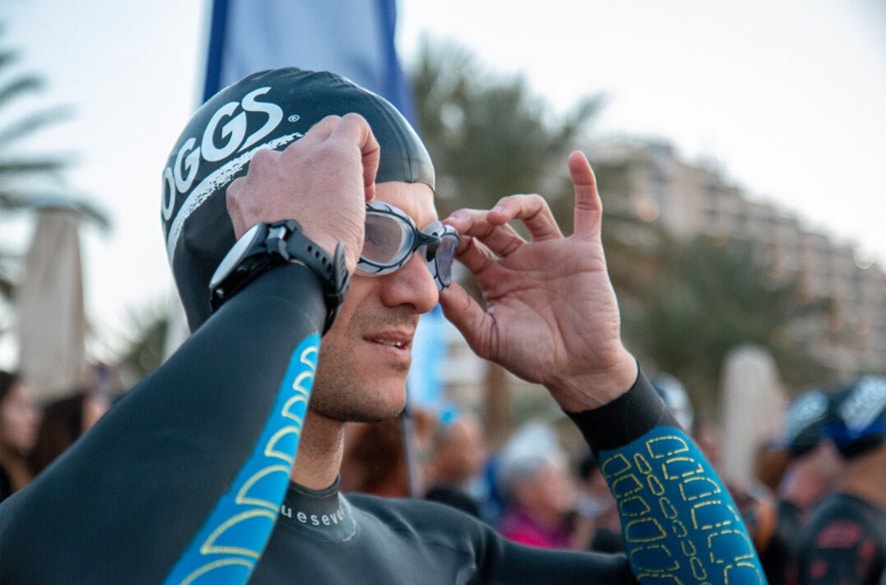 Christmas is just around the corner and it's time to look for gifts for our loved ones.
If it is the case that the person you want to give is a triathlon or swimming lover, a reference brand in this world is Zoggs.
For this reason we compiled a series of gift ideas for swimmers They can help you choose the best one.
Swimming goggles
Zoggs Predator Flex Titanium Reactor
4 New From €64,18
3 Used From 46,36 €
Features
Ultralight comfort.
Flexible.
100% chlorine resistant.
They are a perfect item to complement your swimming team.
Comfortable.
These glasses have photochromic lenses, which react with the sun to adapt to the brightness. It has a 180 degree vision thanks to the slow curved lenses.
It has two size options and the 4 flexpoint technology that offer greater flexibility in the necessary points, combined with super soft and anti-allergic silicone that guarantees greater comfort, fit and durability.
Material for

technique

pool
Zoggs has all the necessary material to practice the swimmer's technique.
This is fundamental, since an obligatory part of the training is to practice technique in the pool to improve in this discipline,
We propose the following options
Swimming shovels
Zoggs Matrix Hand Paddles,
10 New From €17,90
free shipping
Features
Hydrodynamic design that improves stroke mechanics
ergonomic design
Added holes for a greater sensation of water
Additional holes that improve the sensation of the water
The rounded front part facilitates the initiation of the stroke
Ideal for optimize stroke technique, forces your hand to stay straight with each stroke.
Pull Buoy
Zoggs Pull Buoy
8 New From €15,99
free shipping
Features
pull buoy
Helps strength and stroke technique
ergonomic construction
contoured design
For training sessions
Designed to isolate the lower body, improving upper body strength and stroke.
Snorkel
Zoggs Center Line Snorkel
3 New From €20,99
free shipping
Features
Allows the swimmer to focus on stroke technique without having to turn the head to breathe
Hydrodynamic Vylux and Phthalates Free Snorkel
Adjustable and secure rubber head strap
Includes nose clip
Adjustable rubber head support
This accessory will allows you to focus on the position of your body while swimming to improve your technique.
Fins
Features
Zoggs swim fins are designed to fit UK shoe sizes EU 30-50
Open toe for a more flexible fit
Dual density short silicone blade designed for optimal propulsion and ideal for swim training
Stiff blade creates a natural rhythmic kick
These are fins specifically Designed for optimum propulsion, performance and durability.
Training Table
Head Swimming Training Table
Features
swimming training table
Country of origin: Spain
Other essential accessory for swimmer that allows you to work your kick in swimming
For those who like to swim in the sea in winter
The brand also has several neoprene accessories that allow you to maintain body temperature and train in the sea throughout the year,
neoprene cap
Features
Arena sportswear
Adult unisex swimming cap
Light and flexible design
It has distinctive details of the brand
It's a 3mm neoprene cap with inner lining, with a Glide Skin surface and bright colors to be visible at sea.
safety at sea
Safety buoy
Features
Items made with top quality materials.
They adapt to any sporting activity.
resistant.
Technology and comfort for your maximum enjoyment.
Enjoy your favorite sport to the fullest.
Thanks to this safety buoy you can be visible in the water.
Bright in color (available in orange and fuchsia), it visibly floats behind the swimmer. In addition, it has a small interior pocket to store your personal things.
These are a few examples of Zoggs and Head products.