ZPower portable battery review for Zycle rollers
Train cycling wherever and whenever you want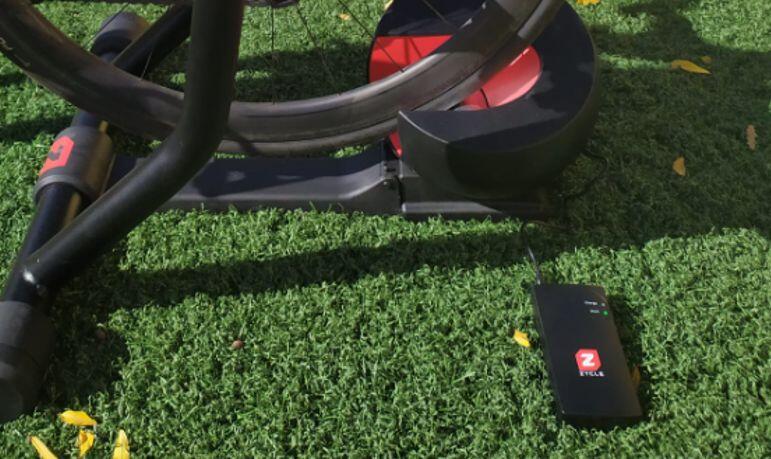 If a few years ago they had told us that we could do the tour of a mythical port of the Tour de France from home we would not have believed it, but now it is a reality thanks to the software developed by prestigious companies such as Bkool, Among others.
For this, it is obviously necessary to have a good "smart" roller, like those offered by the brand Zycle.
However, not everything can be so beautiful, it always seems that there is a "but".
In all cases to date we have had the need to place our roller in a place where we have a power outlet, limiting this the possibilities of rolling in the garden or terraces, for example.
Zycle has thought about it andThis is why ZPower has developed, to be able to offer us this experience as well.
The new ZPower from ZYCLE In detail!
ZPower is the battery that gives you lthe option to train wherever and whenever you want if need to be plugged into the power.
You will simply have to recharge your battery and connect it to your trainer before starting your training session. That is, it allows you to use your smart trainer, even if you don't have a power outlet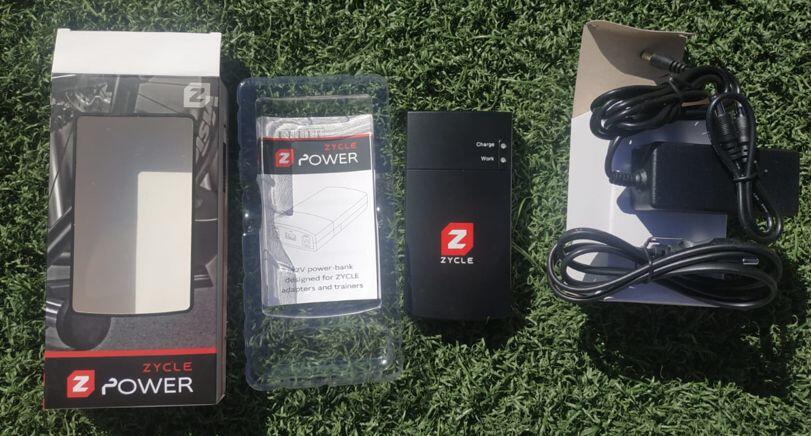 5 Key benefits
Plug and Play: Plug and play
Universal: Account cable compatible with ZPro and Smart Bike ZBke to recharge
Versatile: Workouts can be done with the Zpower battery at the same time it recharges
As well you can power your smartphone, Tablet or device compatible with USB connector at the same time
"Portable". Small in size, in addition to being portable, it will make your roller portable too, giving you the possibility of using it outdoors or places where you do not have a power outlet.
How to charge it?
To charge the Zpower use the power supply of your Zycle connecting it to "Input" and the other end to the socket of the house current. While it is charging, the led flashes red.
When charging is complete the led will stop flashing and turn green.
At this time you can remove it from the wall outlet and take your ZPower wherever you want to mount your Zycle roller! ¿Terrace, next to the Swimmingpool or in the middle of the beach?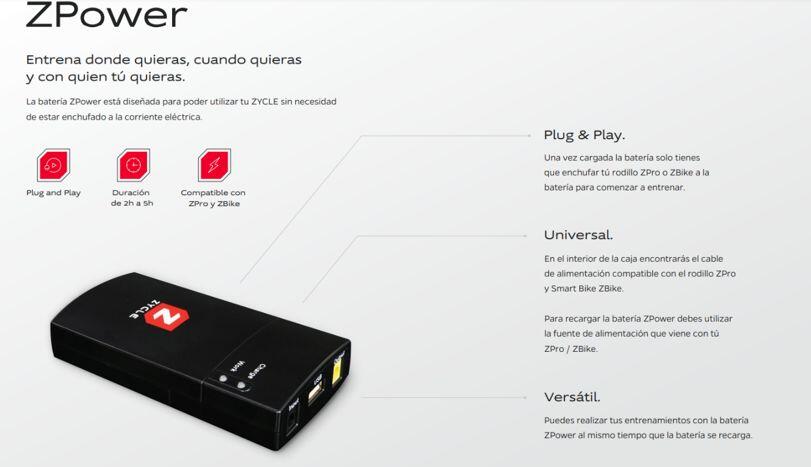 EThe full charge time is 5 hours and 30 minutes, using the ZPro's power supply (12V 1A).
How long does it last?
The duration of this battery is between 2 and 5 hours, depending on the intensity of the session that is carried out.
How to use it?
If you want to use your roller Zycle. In a place without an electrical outlet, you will have to connect your Zpower once charged as we discussed in the previous point, to the supplied cable to the "Output" outlet and connect the other end to the power input of your Zycle.
In addition, thanks to the fact that it also has a USB connector you can charge your mobile battery at the same time, tablet or any other device that has this port. To make sure it is well connected and working, check again that the light appears green.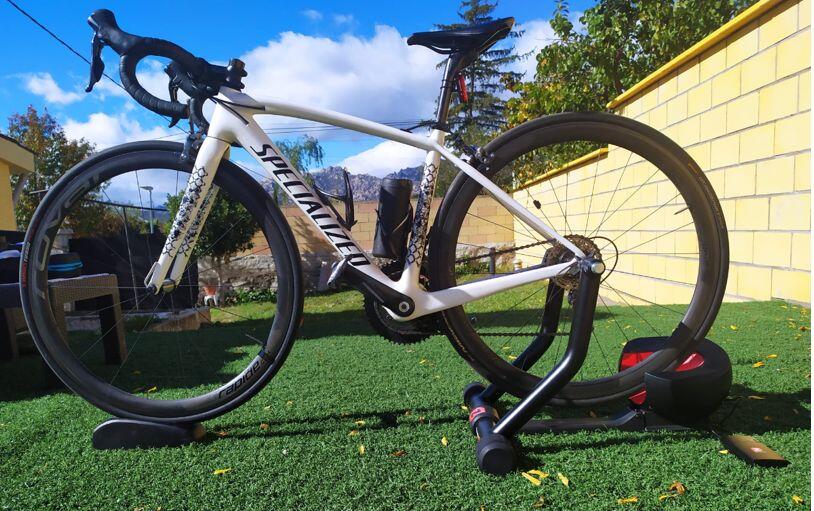 You now have your roller ready to use it wherever you want!
How much?
RECOMMENDED PRICE: 59,90 euros
MORE INFORMATION: https://zycle.eu/