Articles Sports equipment
We analyze the SUUNTO 5 GPS watch
It is a sports watch with GPS and multisport with a lightweight, elegant and compact design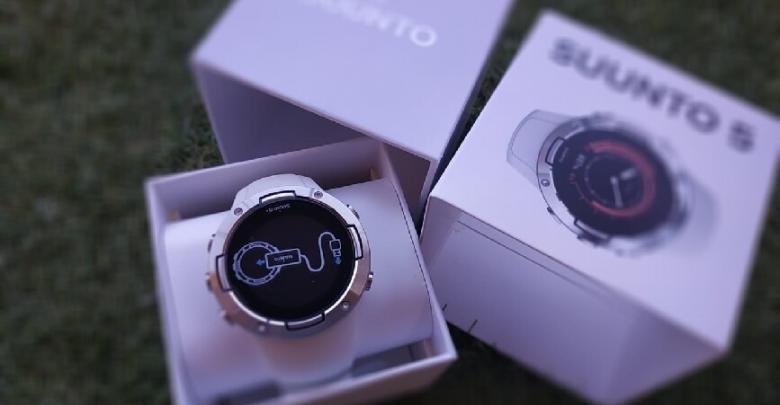 Present you the new Suunto 5, sports watch with GPS and multisport with a light, elegant and compact design so you can use it in your day to day and beyond the hours of training.
The main features of the new Suunto 5 we detail them below:
Long battery life and smart modes Battery saving
so that you can carry out your workouts without the worry of the load since he himself will be in charge of notifying you so you can load it
Monitoring of 24 activity hours.
Record your steps, calories and sleep to keep an adequate track of your overall physical condition and check it in your application.
multisport.
Through its application you can download more than 80 different sport modes, both to carry them out indoors (eg: weights) and outdoors (eg triathlon).
Training plans.
Possibility of making a training plan of 7 days with an established duration and intensity that will allow you to achieve your improvement goals in relation to your physical condition.
Tracking physical fitness and stress level through its application.
In this way you will have registered all your activity and recovery needs to prevent situations of physical exhaustion.
Excellent GPS navigation.
In addition to registering your routes in any outdoor sport (with altimetry and meteorology), you will be able to access habitual routes through your application and load them to your watch to carry them out without getting lost.
If this seems to you little, we have also enjoyed new features and possibilities that we have loved:
Color screen
with the possibility to choose between a wide range of watch faces and their color.
Sleep tracking.
Mark a goal to achieve and record the quality of sleep during these hours.
Sensations after training.
Each training you complete will give you the option to register your sensations with 5 options from excellent to low.
Areas of specific intensities.
You can register different intensity zones according to the sport to be performed (ex: race vs cycling)
Chronometer.
You can now start a chronometer without registering an activity
Alarms.
Wide range of alarms and alerts that can help you keep improving: advances in your physical condition, achievement of daily goals, sunrise, sunset, etc.
If you are looking for a complete and elegant sports watch, here is this new Suunto proposal that leaves no one indifferent. We will continue to tell you technical specifications of various sports.