We analyze the Sigma Buster 1100 SET
It consists of the Buster 1100 front light and the Buster RL 150 rear light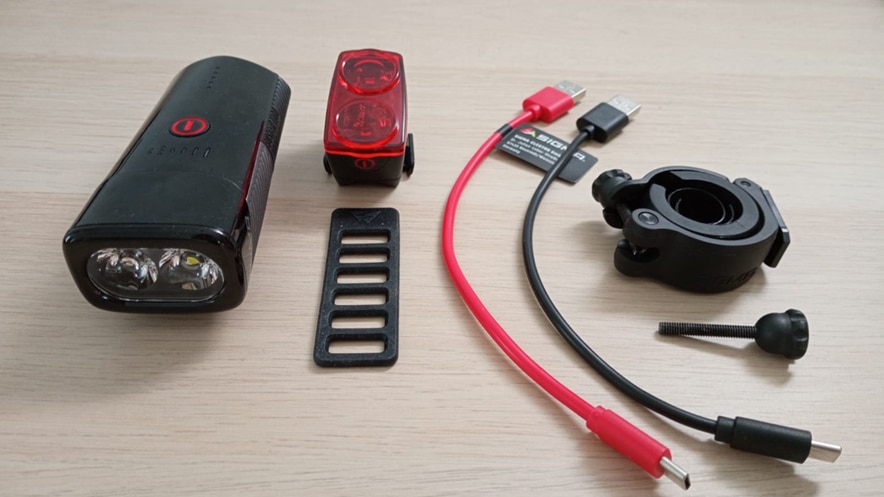 A few weeks ago the new release of buster range of the SIGMA brand, one of the benchmarks in the world of cycling.
They launched the front models BUSTER 1100, BUSTER 800, BUSTER 400 and BUSTER 150 and the taillights BUSTER RL 150 and RL 80, with the aim of giving the cyclist a wide range of possibilitiess in benefits and prices to be able to choose the ones that best suit the needs of each one.
From Triathlon News today we analyze the SET Buster 1100, but first of all it is important to be aware of the need to have good lighting to avoid accidents when we go out with the bike since it gives us:
Why is a bicycle light necessary?
Greater visibility:
The lights allow you to be seen by other vehicles, pedestrians and cyclists on the road, increasing your safety by reducing the risk of collisions or accidents.
Greater security:
Being visible, drivers can anticipate movements and act accordingly, reducing the risk of accidents.
night visibility:
Lights allow you to see and be seen in low-light conditions, helping you maintain control of your bike and help you anticipate obstacles or hazards.
Increased visibility in adverse weather conditions:
They also allow you to be seen in rainy or foggy conditions, which increases the safety of the cyclist and the risk of accidents.
Sigma Buster 1100 SET
As we mentioned earlier in this article, we will tell you all the details of the Sigma Buster 1100 SET model, made up of the Buster 1100 front headlight and Buster RL 150 rear light, as well as our opinion on both.
€103,38
In stock
4 New From €96,93
Last update: June 4, 2023 13:03
BUSTER 1100
This headlight comes ccomposed of a single piece that can be perfectly adjusted to each handlebar.
Manually or with just a screwdriver it can be perfectly adjusted thanks to the different rings that are included (22-31mm and 31,8-25mm). In addition, you can buy an additional accessory that gives us the possibility of also placing it on the helmet.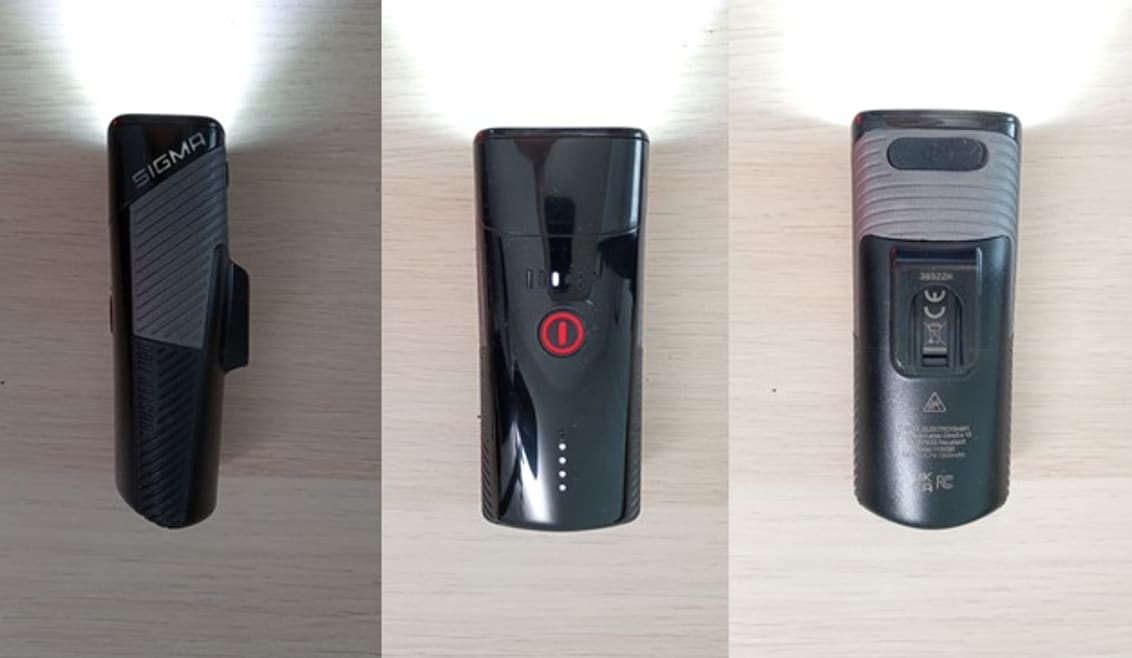 Regarding the technical part It has 1100 lumens and a range of 165 meters, It is the top model in the range, offering the maximum range of light both for seeing and for cars to see us.
It has a new double lens that has two different optics and two Osram leds that offer great luminosity and a wide and homogeneous light pattern.
This makes both sides of the road or path illuminate and facilitates vision in curves and possible branches or elements that we can find while we are driving with low visibility.
Like everything you make SIGMA is very easy to use. Just by pressing a button you can switch between the 6 lighting modes that this model has (an additional one to its predecessors, since in this model they include the "eco" that gives a range of up to 50 hours.
The modes are High, Medium, Low, Eco, night flashing and day flashing
How to turn it on and change lighting modes:
To choose the type of mode with the device turned off press for 5 seconds the button and it will begin to cycle through the different modes. Press again to select the one that best suits your needs.
If you just want to turn it off press for 2 seconds
If you would like to turn it back on press 2 times in a row and it will return to the previously selected mode.
It also has a charge level indicator that decreases according to use. This indicator will turn red, if the storage capacity is less than 20%, which means that you will have about 45' of use left.
In the package comes a usb c cable to be able to carry it comfortably.
As well It has a memory mode (by pressing twice) that allows, as we mentioned before, once it is turned off, it can be turned on again in the same mode previously selected.
We also highlight that it can be placed on the helmet if you want to have lighting where you look.
PROS:
High lumen level giving maximum visibility
Versatile: It can be put on the bike handlebars and on the helmet.
Robust and Reliable
Excellent autonomy, up to 50 h in "eco" mode
Waterproof
Reflective, on its side the logo is engraved with a reflective ink that gives greater visibility
3 usb charging
CONS
Weight of 225 grams. From our point of view, something high for use with a road bike, although it is for the light power that it offers if you are going to go out or return without light, it is totally justified and more so for the benefits it brings.
helmet accessory you have to buy it separately
RECOMMENDED PRICE:
BUSTER 1100: €79,95 RRP
€66,96
In stock
5 New From €66,96
Last update: June 4, 2023 13:03
And it can be purchased individually through Amazon, Decathlon or the English Court among others.
Buster RL 150 rear light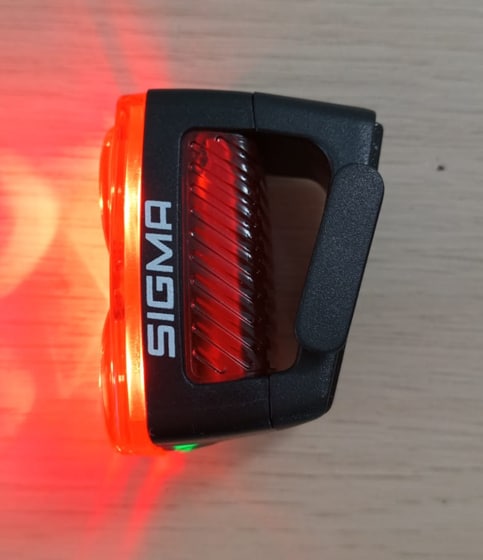 It is a small headlight for the back of the bicycle that allows us to be seen while riding.
Available 5 lighting modes, including flashing modes. (High, Low, Eco, night flashing and day flashing)
It has a range of about 2.000 meters with 150 lumens and a maximum duration of 20 hours.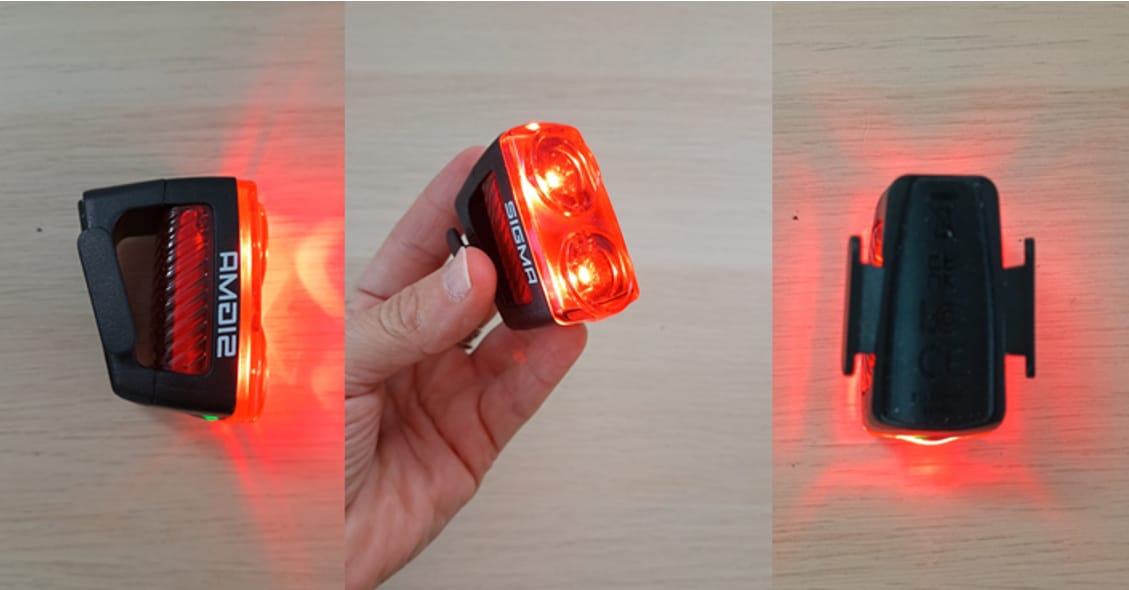 It also has an interesting point, which other products of the brand have, is the braking light. Count with one 280º angle of light which gives maximum visibility especially if you drive through the city for crossroads and roundabouts.
The lighthouse itself detects (thanks to its integrated accelerometer) when there is a decrease in speed and automatically activates the strongest braking light.
Its placement is very simple and it comes with a perforated tape for adjustment inside the box itself.
It also has a memory mode with which with just two clicks the previously selected mode will be activated again.
Tricks
To turn it off press for 2 seconds
To change mode press once
To return to the previous mode from off press twice-
PROS:
Under weight
Full visibility – 280 degrees
automatic activation braking mode
Waterproof
Easy to load and install.
USB charging 3
CONS:
We have not found anything noteworthy.
In summary:
Excellent value for money option to get quality lights and guarantee your safety.
completely reliable brand and robust products that guarantee their durability.
high battery time, which allows you to make long bike rides without worrying. It is also resistant to water and corrosion.
It has 3 usb charger, that guarantees the speed of the load.
Recommended quality/price for the benefits it has.
Can be used for other sports since if you remove the accessory for the bike you can place it perfectly in the backpack without taking up hardly any space.
RECOMMENDED PRICE:
BUSTER RL 150: €29:95
€27,23
29,95€
In stock
9 New From €25,98
Last update: June 4, 2023 13:03
BUSTER 1100 SET
It has a front light BUSTER 1100 + Rear BUSTER RL 150 that we have previously analyzed and can be purchased together.
You can find it in different points of sale such as Amazon, Decathlon or the English Court among others.